Using Free Wi-Fi Safely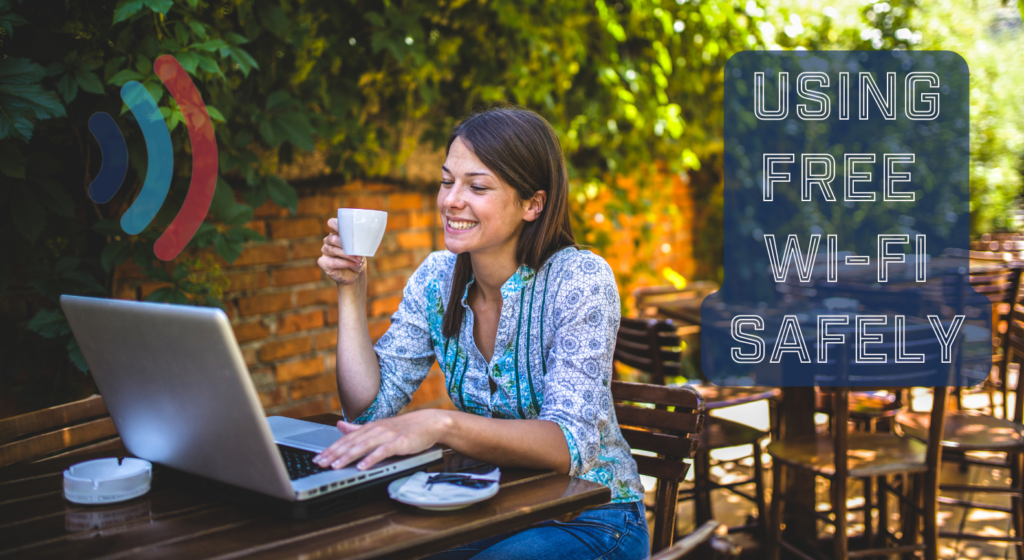 Finding public places to connect your device to Wi-Fi is becoming more and more common. MCSnet is giving back to the communities it serves by providing not-for-profits with free public Wi-Fi hotspots to better serve those who use the public facilities.
If you are a not-for-profit that has a space for public use then please apply here. Building these Community Connections is incredibly important to us at MCSnet.
When using public Wi-Fi, we are providing you with some good habits that will keep you as safe as possible while navigating the web. These tips are all easy-to-do and require basic skills with your laptop or phone. 
Confirm you have the correct free Wi-Fi network
Make sure you are connecting to the right network and never choose a random network just because it's open. People may create networks that look harmless based on their name, but are in fact set-up solely to invade your privacy while surfing.
Ensure you check the network name or SSID to be sure it is indeed the one you wish to connect to. If there are two that look very similar, be extremely careful. One of them might have malicious intent. If you do log into the wrong network and you enter login credentials or passwords into websites, the hacker will be able to steal your information. To protect against this ask an employee or check the signage of the business to make sure the network is legitimate. MCSnet always has clearly visible signage indicating the name of our free Wi-Fi.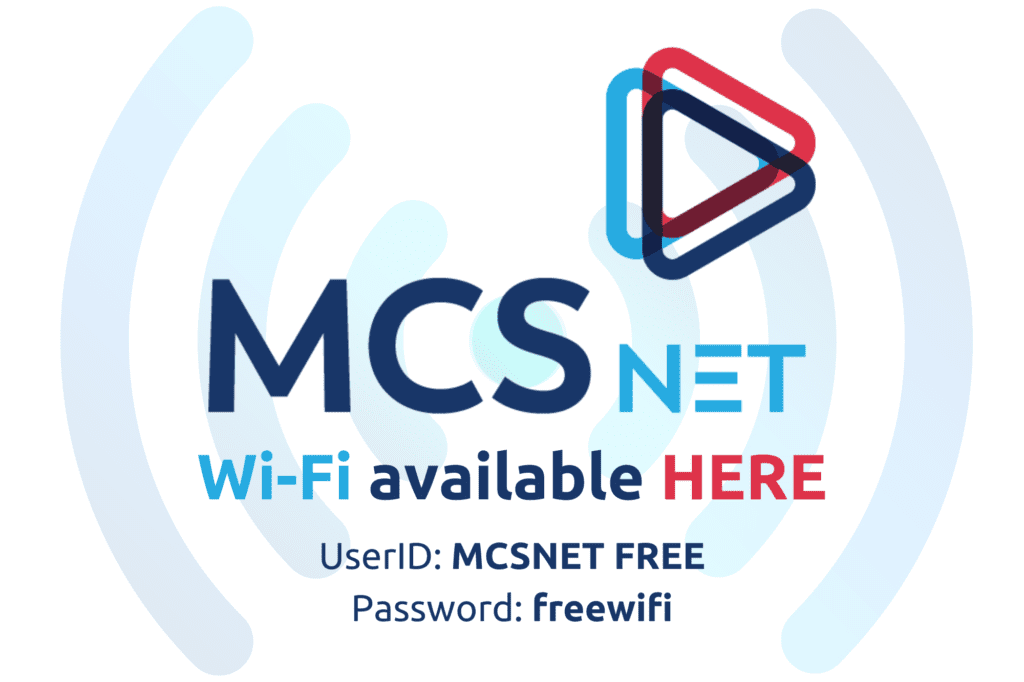 Make sure you turn off Auto-Connect
Many devices, including smart phones and laptops, have automatic connectivity settings. This setting allows your devices to conveniently connect to nearby networks. This is okay with trusted networks, but it can also connect your devices to networks that may be unsafe. You can disable this feature through the settings feature on your device. Keep these settings turned off, especially when you are traveling to unfamiliar places. As an extra precaution, you can select "forget network" after using public Wi-Fi.
You should also monitor your bluetooth while in public places. Bluetooth connectivity allows various devices to communicate with each other, and a hacker can look for open bluetooth signals to gain access to your devices. Keep this function on your phone and other devices turned off when you are in an unfamiliar area.
Consider using a VPN on free Wi-Fi
Consider installing a VPN (Virtual Private Network) on your device. A VPN is the most secure option for digital privacy on public Wi-Fi. It encrypts your data as it passes to and from your device and acts as a protective "tunnel" so that your data is not visible as it passes through a network.
Here are a few suggestions of some excellent VPNs you might consider. ExpressVPN NordVPN Surfshark. As with everything, take a look, do some research, and choose the one that works best for you.
Be careful what you access on public internet
Even if you have a VPN, it is still not recommended to access personal bank accounts, or similar sensitive personal data like social security numbers on unsecured public networks. Even public, secured networks can be risky. Use your best judgment if you must access these accounts on public Wi-Fi. For financial transactions, it may be better to use your smartphone's hotspot function instead, or wait until you are on your private network at home.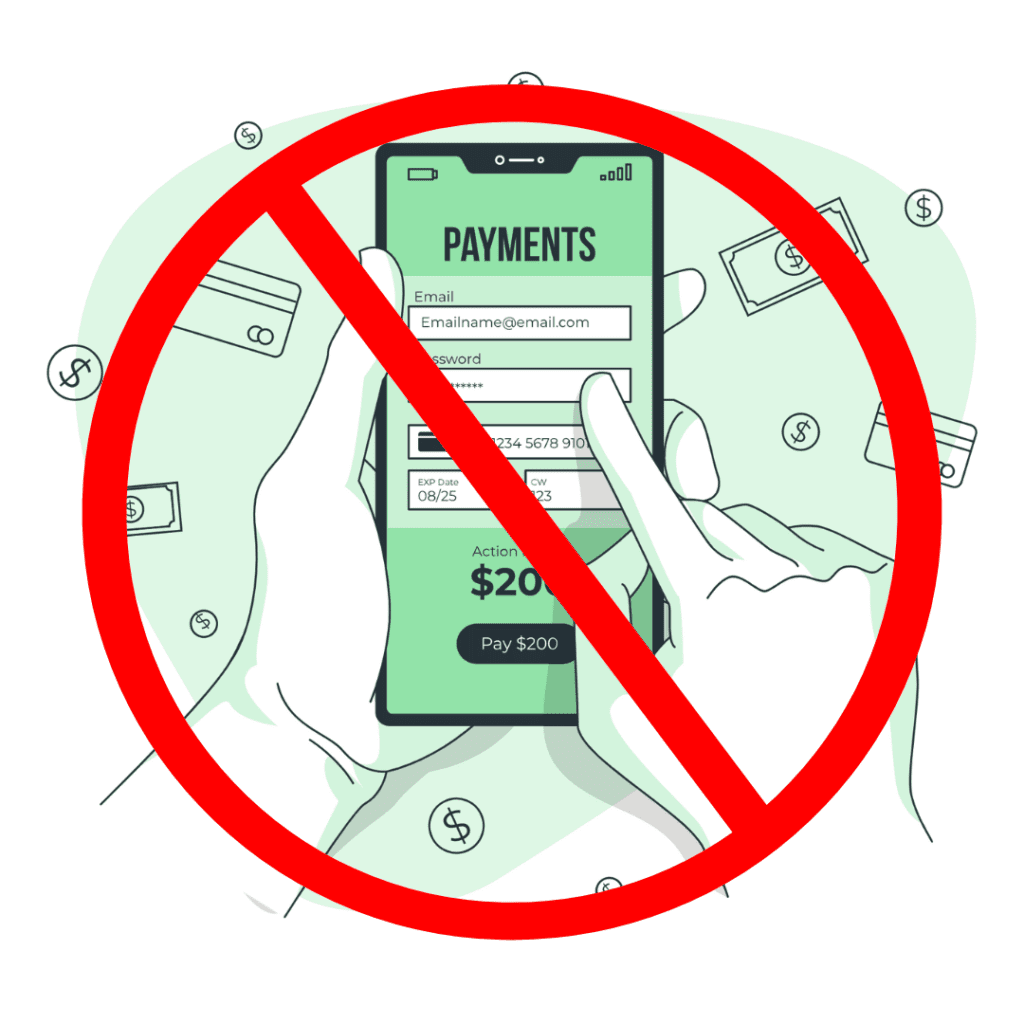 Use a firewall
If you are using a laptop, keep your firewall enabled while on public Wi-Fi. A firewall acts as a barrier that protects your device from malware threats. Users may disable the Windows firewall because of pop ups and notifications and then forget about it. If you want to restart it on a PC, then go to the Control Panel, "System and Security" and select "Windows Firewall". If you are a Mac user, go to "System Preferences", then "Security & Privacy", then "Firewall" tab to enable the feature.
Keep your eyes open
Don't leave your laptop, tablet, or smartphone unattended in a public place or vehicle. Even if you are taking precautions on a Wi-Fi network, that won't stop someone from taking your property or sneaking a peek at your information.  Be aware of your surroundings and mindful about those around you.
A few more tips
Here are a few tips for staying safe online, especially if you're using a public Wi-Fi connection:
Use strong passwords.
Encrypt your devices.
Be careful what you post on social media. Too many personal details can help hackers guess passwords.
Delete old information that you don't need anymore.
If a network asks you to install any extra software or browser extensions do not connect.
Ensure latest patches and software updates are installed on your devices to protect against known issues.
We hope this list of tips will help you make a few changes to your browsing habits while using public Wi-Fi to keep those hackers and fraudsters at bay. The convenience of being able to connect to a network while away from home is a great part of life today. You just need to be sure you're being safe about it to protect your personal information.