The Top Mental Health Apps to Soothe Your Stress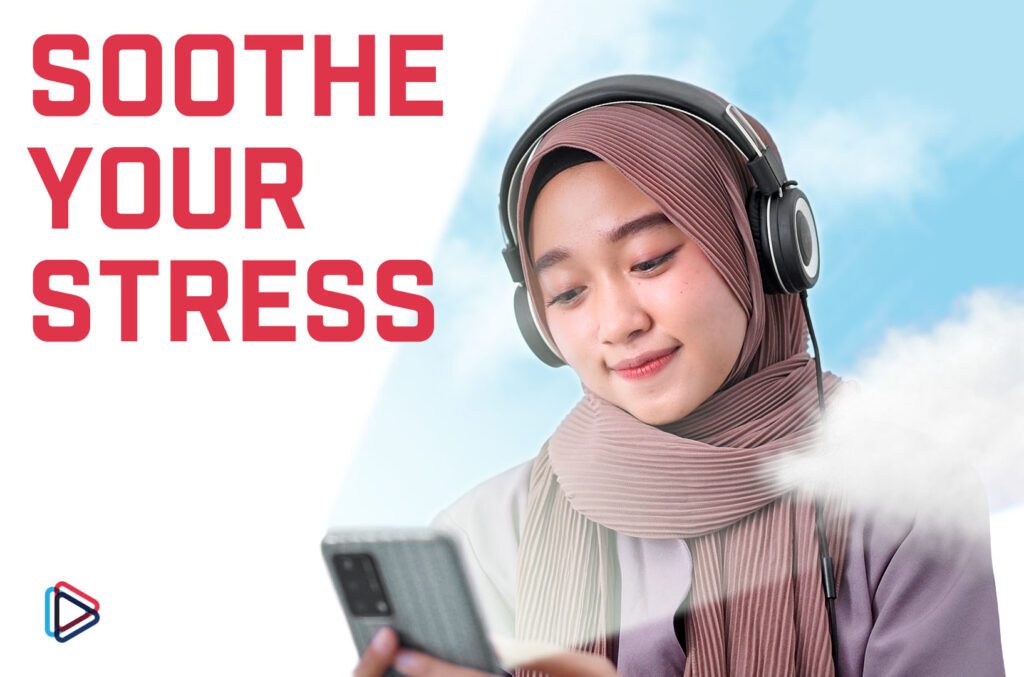 Are you feeling stressed, anxious, or depressed? It can be hard to find the right mental health resources to boost your wellbeing. Thankfully, technology can help! Mental health apps provide accessible, affordable, and fun ways to cultivate emotional resilience. If therapy is too expensive, or if you just want to build better habits on your own, there are a variety of options out there.
Here are our favourite mental health apps that will help you feel happy and at ease with yourself.
Best App for Meditation: Headspace
Apple Store Rating: 4.9 Stars
Price: 14-day free trial | $89.99 CAD/year
Pros
Broad range of guided meditations
Allows you to track your progress
Engaging courses and videos
Helpful reminders and new content every day
Cons
Need a subscription after free trial
Expensive price tag
Headspace is one of the most popular meditation apps, helping you feel less overwhelmed and bringing balance to your life. From stress and sleep to work and fitness, your subscription gives you access to hundreds of meditations. Headspace also offers plenty of videos and exercises designed to open your mind to new perspectives and build your mindfulness skills.
Best App for Therapy: BetterHelp
Pros
24/7 online access
Over 20,000 licensed therapists
Ability to talk over video, phone, messaging, or chat
Helpful resources, such as digital worksheets and group sessions
Cons
Very costly
Loss of in-person connection with therapist
BetterHelp brings you expert therapy from the comfort of your home. Whether it's from your smartphone, tablet, or computer, you can easily talk, text, or video chat with a licensed therapist. After filling out their questionnaire to understand your needs and life goals, you'll be matched with one of their 20,000 psychological professionals. These therapists bring masters or doctorate degrees, along with at least 3 years and 1,000 hours of hands-on experience.
Best App for Journaling: DiveThru
Apple Store Rating: 4.6 Stars
Price: Free | $13 CAD/month | $80 CAD/year for paid plan
Pros
Simple and fast daily journaling
Enlightening courses from mental health professionals
Calming exercises and informative articles
Lighthearted and encouraging tone
Cons
More desirable resources behind paywall
Prone to bugs and errors
Journaling has been shown to increase feelings of gratitude and improve our coping skills. DiveThru gives you the power to do just that. Their tools are crafted to help you manage anxiety, boost your self-esteem, build healthy relationships, tackle work-related burnout, and more. Along with the daily journaling prompts, you can access plenty of education and resources created by mental health professionals.
Best App for Anxiety & Depression: Happify
Apple Store Rating: 4.5 Stars
Price: Free | Starting at $15 CAD/month for paid plan
Pros
User-friendly experience
Science-backed exercises
Customized tracks for different life goals
Emotional scores for measurable results
Cons
Expensive paid version
Stressful challenges and deadlines
On the lookout for an enjoyable and engaging way to improve your mental health? Happify is a great choice. It uses cognitive behavioral therapy (CBT) and positive psychology techniques to minimize your stress and bring more joy to your life. The bite-sized exercises focus your learning on a variety of areas, including work, mindfulness, negative thoughts, and self-confidence. According to Happify, 86% of users feel better about their life after two months of using the app.
Stay Connected with Our High-Speed Internet
Feeling good about your mental health has never been easier. Apps make it simple to grow your mind and improve your happiness. Be sure to subscribe to the fastest internet to connect you to this technology! Sign up for MCSnet today.