Working from Home Tips: Create Your Hybrid Office Lifestyle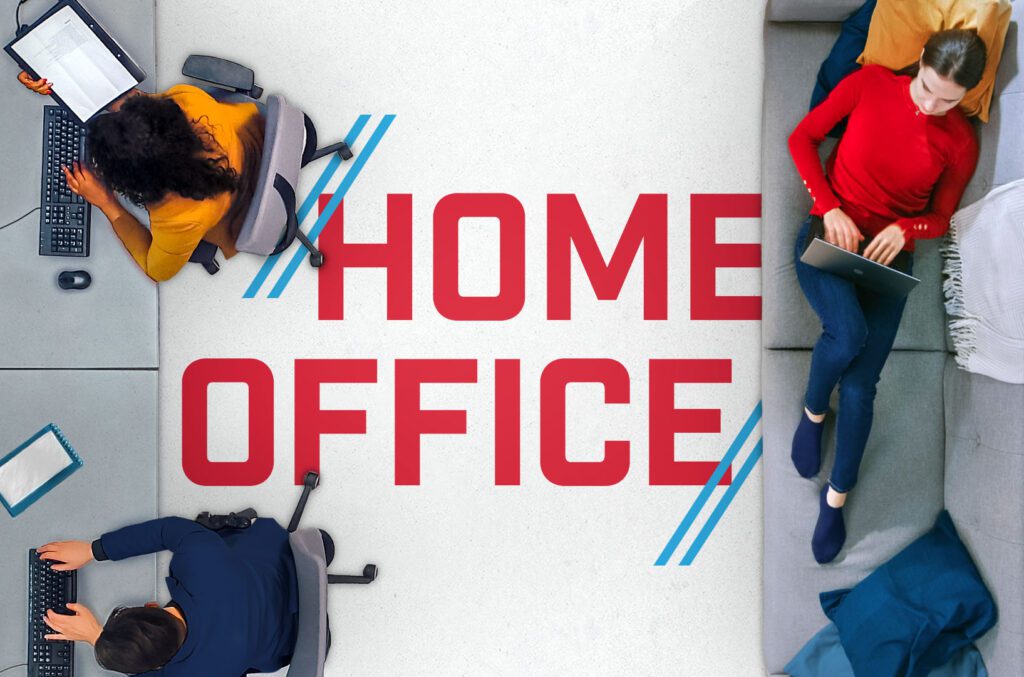 Corporate culture has changed a lot in the last couple of years. As we near the end of the pandemic, many Albertans are working in a mix of remote and office environments. We have tips for how managers can support employees through the future of work, and ideas for employees to ease the transition.
Find your flexible model
There are pros and cons to both environments, for both the employer and employee. The best hybrid model will balance the needs of the individual and the goals of the organization. Flexibility is key in developing what work schedules will look like and maintaining positive employee experiences.

Survey your team. Ask them how they're best motivated, how they prefer to have their communication needs met, and what they've learned about their own work style over the last two years. Do they need an entire day in the office? Use that data to determine how many days a week they could come in, and how often they could work from home. Do your best to root your model in their needs.
Offer support
Reestablishing a traditional office routine might be stressful for some people. Whether you're a manager or an employee, proceed with empathy. Not everyone will be ready to begin leaving remote work behind.
In a world where it's increasingly difficult to set online boundaries, many of your colleagues might be dealing with burnout. Are there resources available or conversations that can be had so they feel heard and supported?
You may have hired new employees while most of the work was being done from home. As employees return to the office, this is an opportunity to fully introduce them to the team, and set them on their way to creating real relationships. Could you plan a team building afternoon? Or, if you have someone new in the cubicle next to yours, could you take them for coffee? We all thrive when we know the people around us.
Return in phases
It could be incredibly jarring to go from spending countless work hours at home to being at the office full time. If you bring team members back in phases, you have an opportunity to reassess along the way. You might consider a hot desking model, where several workers use the same area during different time periods, on a rotating schedule.
In each wave of returning employees, you can evaluate what's working (and what isn't!) and improve the space so everyone is comfortable. You may also want to measure performance during that initial return. Is it similar to how everyone was working at home? If not, maybe more time at home would help your staff.
Patience is a virtue
The bottom line: This won't happen overnight. Managing and working in a hybrid work environment might seem intimidating, but if you receive feedback in real time from your employees and fellow team members, you can get there. This is new for everyone! Your company culture will likely evolve, and that's okay.

One thing that remains is the need to stay connected, whether you're in person or at home. Say goodbye to slow internet speeds with MCSnet business internet. Get the tech you need to grow today.