20 Tips for Tech Savvy Seniors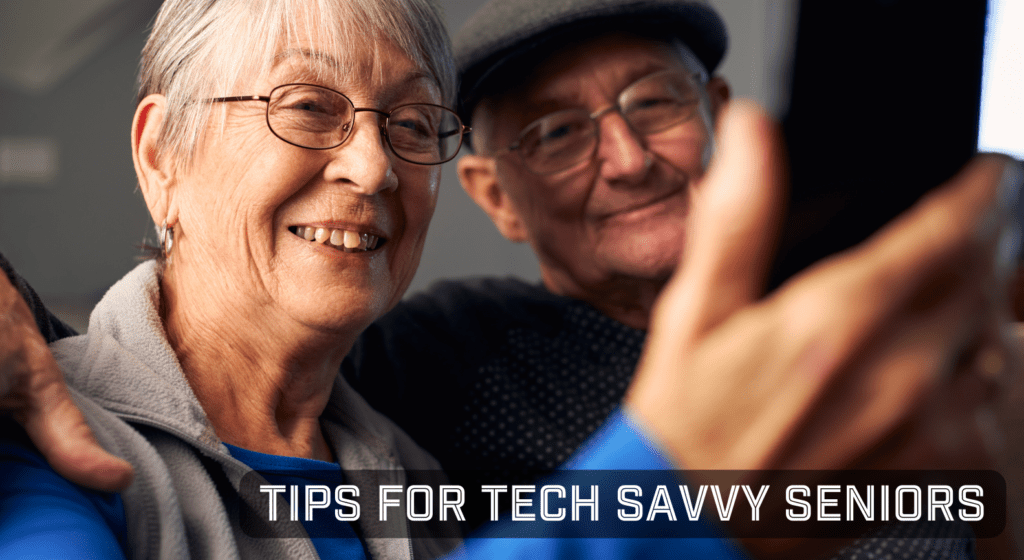 The world of technology has a lot to offer seniors. It can provide new ways to connect, learn, shop, and even monitor health. By staying informed and cautious, you can make the most of what technology has to offer. From learning online to wearable tech, here are some tips for seniors to make the best of what technology has to offer today.
1. Protect Your Privacy
Be aware of potential scams and always protect your personal information. Never share sensitive data such as passwords or bank details online. Keep your software, including antivirus software, updated to ensure maximum protection.
2. Take Advantage of Senior-Friendly Tech
There are many devices and apps designed specifically for seniors. These can include smartphones with larger buttons, voice-activated home assistants, or health tracking apps. Learn what Apple and Android are doing to make their devices more accessible.
3. Online Shopping and Banking
From groceries to banking, you can do almost anything online. It's convenient, especially for those who might have difficulty getting out and about. But remember to use only trusted websites for transactions and always log out after you're done.
4. Stay Active with Fitness Tech
Use wearable tech like fitness bands or smartwatches to monitor your health. These devices can keep track of steps, heart rate, sleep patterns, and more, providing valuable data about your health.
5. Learn to Use Video Calling
Video calling platforms like Skype, Zoom, or FaceTime are great ways to stay connected with family and friends. They are simple to use and offer the opportunity to have face-to-face interactions from the comfort of your home.
6. Explore Online Learning
The internet is a treasure trove of knowledge. Websites like Coursera, Khan Academy, or even YouTube offer a wealth of information on countless topics. Never stop learning and exploring new subjects that interest you.
7. Backup Your Data
Always remember to backup your data, whether it's on the cloud or an external hard drive. In the event of a device failure, you don't want to lose your precious photos, documents, or emails.
8. Set up Mobile Payments
Mobile payment systems like Apple Pay or Google Wallet can be a convenient way to pay without having to carry a wallet full of cards. It's also contactless, which is an added advantage.
9. Use Tech for Entertainment
Technology isn't all about staying productive; it's also a fantastic source of entertainment. Whether it's streaming movies on Netflix, listening to audiobooks, playing games, or exploring virtual reality, there are endless ways to stay entertained.
10. Voice Assistants Are Your Friends
Devices like Google Home or Amazon Echo can be very helpful. From setting reminders to playing your favorite music, these voice-activated assistants can perform many tasks and are user-friendly.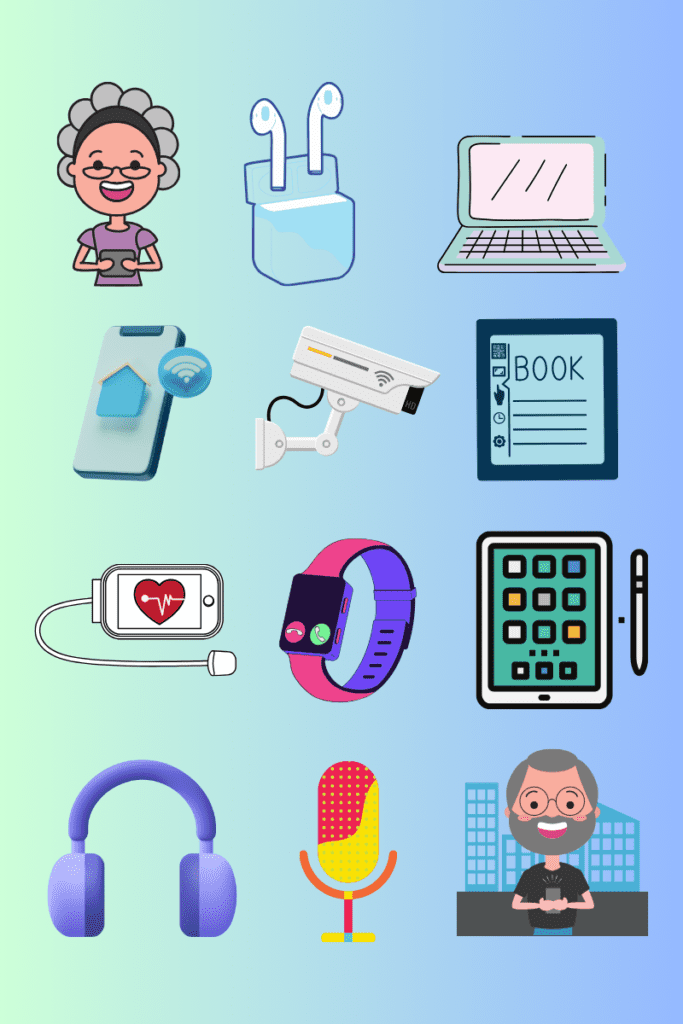 11. Try E-books
E-books are a great way to keep your reading habit alive without having to worry about physical storage. With a device like a Kindle, or even just a tablet or smartphone, you can have thousands of books at your fingertips. Check out your local library for digital e-book rentals.
12. Subscribe to Newsletters
There are countless newsletters available online, many of them tailored to specific interests. Subscribing to these can keep you updated on the topics you care about most. One of my favourite weekly newsletters is from James Clear. And you can subscribe to our MCSnet newsletters on our website.
13. Explore Podcasts and Webinars
These are another great way to stay informed and engaged. You can find podcasts and webinars about nearly any subject imaginable – history, science, health, technology, and much more.
14. Digitize and Organize Photos
You can scan and digitize your old photos to preserve them for future generations. Once digitized, they can be easily organized and shared with family and friends. Store them on a cloud platform like Google Photos or iCloud Photos so they are never lost.
15. Use Technology for Travel
Websites and apps can be used to plan trips, book tickets, find local attractions, and navigate new places. Many also offer senior discounts, so be sure to take advantage of that.
16. Set Up Auto-Updates
To make sure that your software is always up-to-date and secure, set up auto-updates on your devices. This can help protect you from cyber threats and also ensures your apps and software are performing at their best.
17. Get Comfortable with Home Automation
Home automation can help make daily tasks easier. Smart devices can control lighting, temperature, security systems, and even kitchen appliances, all of which can be customized to your preference.
18. Use Reminder and Calendar Apps
You can use technology to help manage your daily tasks and events. Reminder and calendar apps can help you remember appointments, medication times, birthdays, and more.
19. Explore Smart Home Health Devices
Devices such as smart scales, blood pressure monitors, and glucose meters can sync with your smartphone, making it easy to track and share health data with your healthcare provider.
20. Be Mindful of Screen Time
While it's wonderful to connect and learn online, it's also important to balance screen time with other activities. Taking breaks can help avoid digital eye strain, and spending time offline is just as important for well-being.
In Conclusion
It's evident that technology can serve multiple purposes for seniors, from simplifying daily routines to keeping you engaged and connected. Instead of being afraid of changing technology, it's important to remain curious and adaptable as technology continues to evolve.