Fraud Prevention Month: Stay Safe Online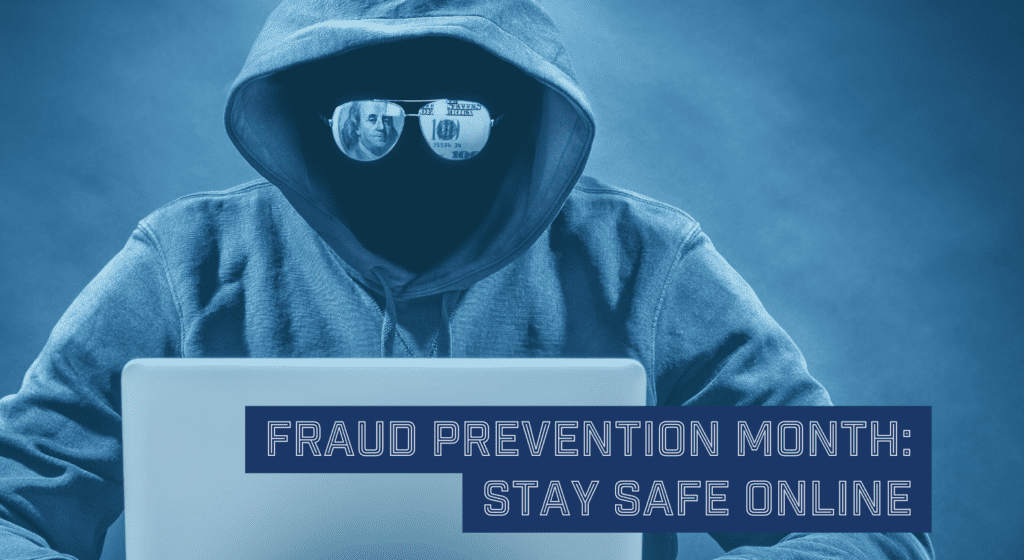 MCSnet connects you to the internet and one of our top priorities is to ensure the online safety of our residential and business customers. Fraud Prevention Month is an annual campaign that brings awareness to online safety. When it comes to fraud prevention, knowledge is power. To protect yourself and others from cyber crimes, there are steps you can take to secure your online presence. It is also essential to recognize, reject and report fraud and phishing attempts when they occur.
We want our customers to be aware of common scams, including fake emails or phone calls from what might seem like a trusted source. MCSnet will never make unsolicited phone calls asking for personal or financial information.
March is Fraud Prevention Month
In 2022, the Canadian Anti-Fraud Centre (CAFC) reported that there were 91,190 reported incidents of fraud with a monetary loss of $531 million. The CAFC has seen increased cyber scams and fraud incidents from trusted corporations and service providers.
There are many topics to cover this March concerning specific types of fraud, including investment and romance scams, emergency-grandparents scams, identity theft, and phishing attacks, including a new and improved method called spear phishing.
Throughout March, MCSnet will share many cyber security tips and information on our social media pages and blog to provide education and support to keep you safe online.
How to Stay Safe Online
Knowledge is power when it comes to staying safe online and you can join the conversation using #FPM2023 to find and share information to recognize, reject and report fraud. Below are tips from MCSnet to protect you from Cyber Crimes.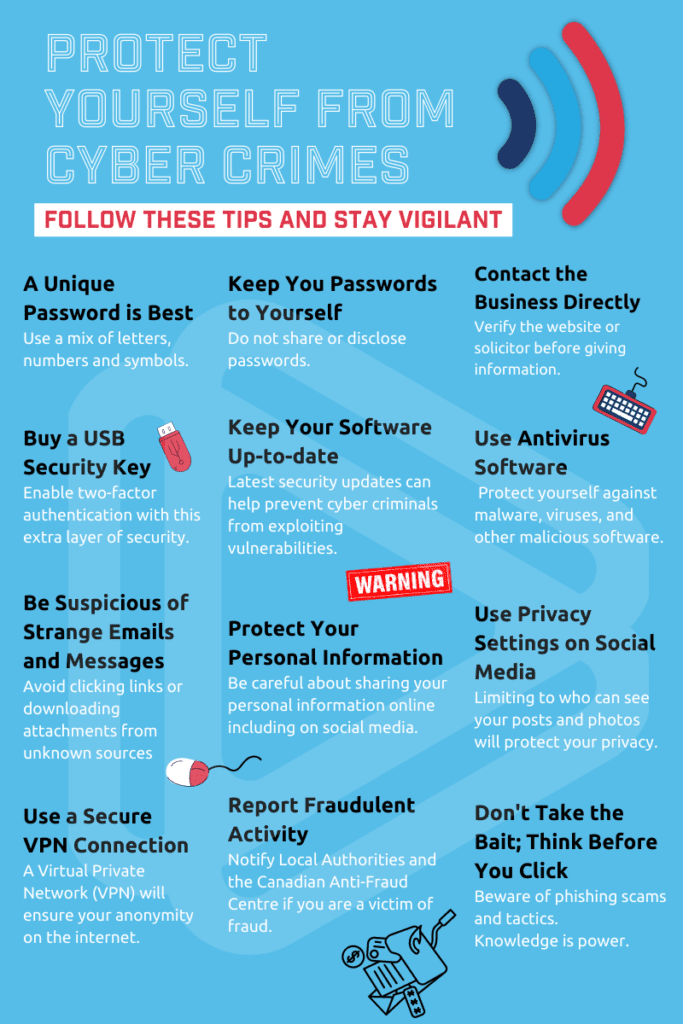 ---
You can also follow these Canadian Anti-Fraud related accounts below on social media and spread the word far and wide:
Report Fraud
Anyone can fall to these scams and cybercrimes. If you or someone you know is a victim of a fraud, contact your local police service to report the crime and report it to the Canadian Anti-Fraud Centre online or toll-free at 1-888-495-8501. If a financial loss did not occur, it should still be reported to the Canadian Anti-Fraud Centre.
If you have information about deceptive marketing practices, report it to the Competition Bureau. Your reports are essential to identify linkages, catch criminals, and prevent further victimization.
External Resources
Canadian Anti-Fraud Centre (CAFC)
CAFC: What to do if you are a victim of fraud
Equifax: Credit and Identity Theft Education
Competition Bureau Canada Frauds and Scams Website
Stay Connected
Stay connected with us on social media and share these tips for cyber security with your friends and family. Together we can increase the awareness of how to stay safe online this Fraud Prevention Month.
Follow the links below to stay connected with us: