Tips for Seniors: Online Security to Avoid Scammers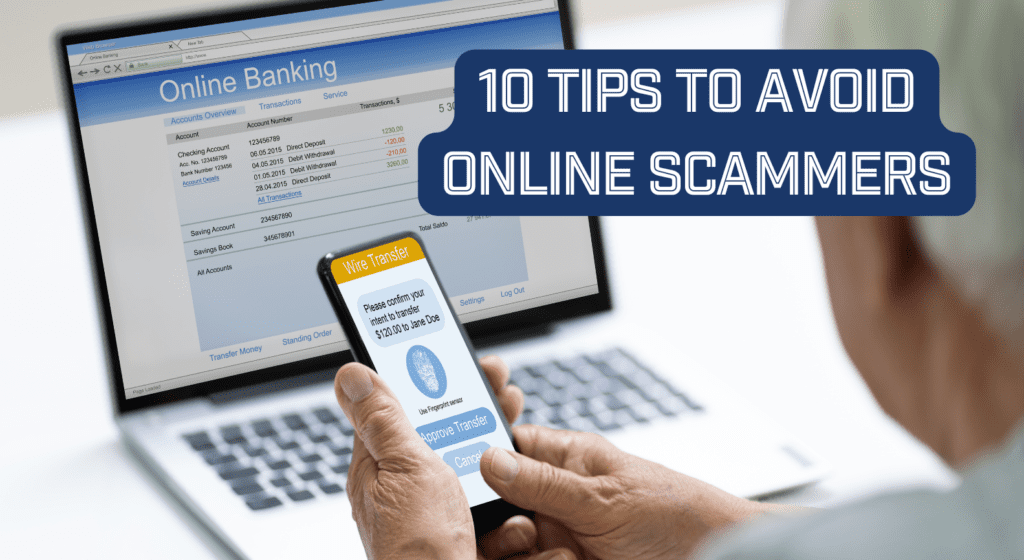 October is Cybersecurity Month and we want to share how to avoid online scammers. MCSnet is Connecting Generations in rural Alberta and Saskatchewan communities with high-speed internet to over 252,000 homes and businesses. With the affordability of living in rural communities, there are many elderly and retired individuals who are populating small towns or returning home from city life.
With the improved access of internet services in rural communities, it is easier than ever for seniors to use the internet for various activities such as online banking, shopping, and social networking. We believe it is crucial for seniors to be aware of online risks and how to navigate this digital space safely.
Help a Senior Stay Safe Online
Seniors should always have a trusted family member, friend, or caregiver they can consult with if they ever feel uncertain about an online situation. Being open to seeking guidance can be a powerful safeguard against online threats.
When navigating this new digital space, seniors can unknowingly becoming vulnerable to cyber phishing, social engineering, and other data exploitation. It is important to stay informed and report fraud to the Canadian Anti-Fraud Centre.
We have compiled some detailed tips for seniors or for you to share with a senior in your life near or far. Being knowledgeable of these tips will allow us all to stay safe in an online environment.
1. Strong Passwords Online:
Consider using a password manager which can generate and store strong passwords securely.
Consider using Google Passkeys if you are a Gmail user.
Create a unique password for every account using a combination of uppercase and lowercase letters, numbers, and special symbols.
Avoid using easily guessable passwords like "password123", your name, birthdate or any personal information at all.
Use a security token for multi-factor authentication.
2. Beware of Cyber Phishing:
Don't click on malicious links in emails, especially those that request personal or financial details.
Verify the sender's email address. Scammers often use email addresses that look similar to legitimate ones.
Look for secure websites. A website URL that starts with "https" (instead of "http") means the site encrypts your data.
Do not provide personal details over the phone or in any messenger chat. This can lead to falling victim to spoofing, impersonation, pressure with urgency, emotional manipulation, and giving out information thinking it is a reputable company.
3. Keep Software Updated:
Regularly update your computer's operating system, browser, and other software. Updates often contain security patches.
Use reputable antivirus software and keep them updated.
4. Use Secure Wi-Fi:
Use free Wi-Fi- safely. Avoid accessing personal accounts or making transactions on public Wi-Fi.
If using public Wi-Fi, consider using a Virtual Private Network (VPN) to encrypt your connection.
Secure your home Wi-Fi with a strong password and change it periodically.
5. Limit Personal Information Sharing:
Be cautious about the amount of personal information you share on social media or other online platforms. Adjust privacy settings to limit who can see your posts.
Be skeptical of unsolicited calls or messages asking for personal or financial information. Legitimate organizations typically don't ask for such details unexpectedly.
6. Educate Yourself when Online:
Enroll in basic online safety courses or workshops tailored for seniors. These are often offered by local community centers, agriculture societies or libraries.
Read our blog posts on fraud prevention and cyber scam threats.
Learn to recognize common online scams targeted at seniors.
Read our Technology Tips for Seniors to make the most of your time online.
7. Secure Online Shopping:
Only make purchases online from reputable websites.
Look for trust symbols, like the Better Business Bureau (BBB) seal or "https" in the website address. Remember, that the "https" means the site encrypts your data.
Use credit cards instead of debit cards for online shopping, as they often offer better fraud protection.
8. Backup Data:
Regularly backup your data, either to an external hard drive or a cloud service. This protects you from ransomware or other types of malware that might hold your data hostage.
9. Review Financial Statements:
Regularly review bank and credit card statements for any unauthorized or suspicious transactions.
10. Trust Your Instincts:
If something feels off or too good to be true, it probably is. Always consult with your trusted family member, friend or caregiver. And verify unusual activity and requests with trusted sources
Report Fraud
Anyone can fall to these scams and cybercrimes. If you or someone you know is a victim of a fraud, contact your local police service to report the crime and report it to the Canadian Anti-Fraud Centre online or toll-free at 1-888-495-8501. If a financial loss did not occur, this can still be reported to the Canadian Anti-Fraud Centre.
If you have information about deceptive marketing practices, report it to the Competition Bureau. Your reports are essential to identify linkages, catch criminals, and prevent further victimization.