Beginner's Guide to Streaming Devices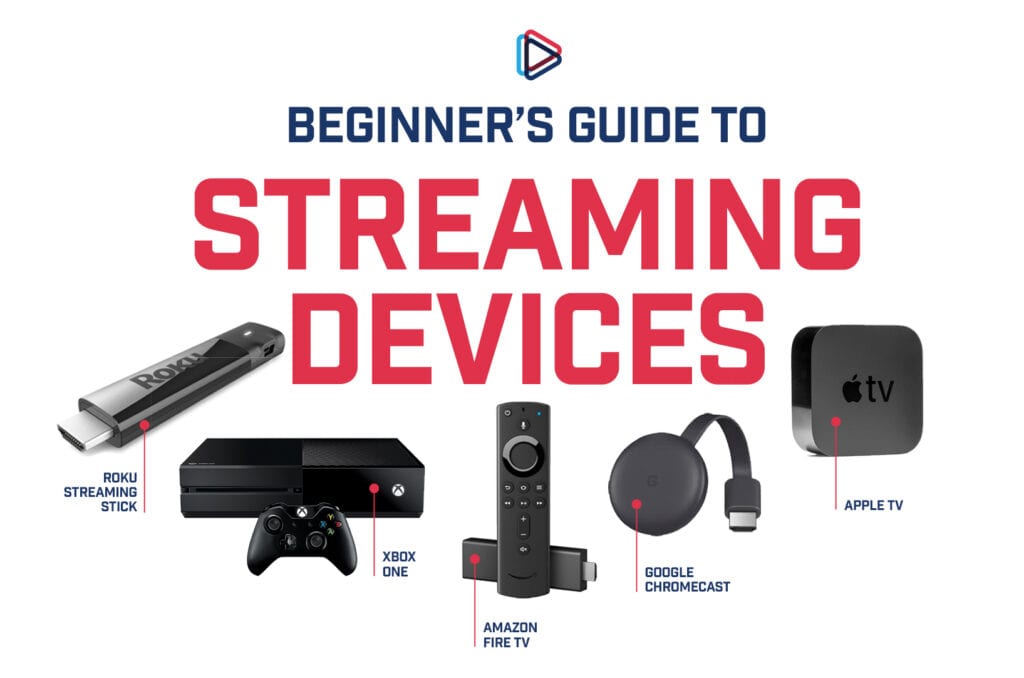 If your household is considering getting rid of cable and moving to streaming platforms for your movies, TV, and gaming there are plenty of options for services and devices that can help. Once you have fast internet, you'll need to get streaming devices to you access platforms your Smart TV may not have, discover content quickly between platforms, and even save you money by finding the content you want for free instead of having to rent it. Here are some of the biggest names in streaming devices right now and what they offer.
Google Chromecast
If you have an HDMI port on your TV, Google Chromecast dongle will be really easy to set up for you. Chromecast comes with a remote so you can surf the different streaming platforms and apps available. You can even cast your tablet or computer to your TV with this technology.
Google Chromecast comes in two options:
Chromecast with Google TV and up to 4K HDR sells for $69.99.
Classic Chromecast with up to 1080p HD retails for $39.99.
MCSnet is currently offering a promotion with this device. We will include a free Classic Chromecast when you sign up with Ultra package or higher (until supplies last).
Apple TV
Apple TV comes with a small console and a remote. There is also an Apple TV app available where you can purchase and download content. The console allows you to store movies and shows, similarly to an external hard drive.
Apple TV HD comes in a 32 GB model only for $199.99.
The Apple TV 4K lets you get the most from 4K HDR and has Dolby Atmos sound capability. It starts at $229 for the 32 GB model and $249 for the 64 GB model.
Roku Streaming Stick
Roku has a robust line of streaming devices that range in price from $39.99 to $189.99. The lower end of the price range offers streaming capability in HD and a remote, while on the higher end of the price range, you're looking at 4K HDR capability with a voice command remote and Dolby audio. Keep in mind that the Roku Express+ is your only option if you have an older TV without an HDMI port and are not planning to get a new TV for the foreseeable future.
If you're not sure if you should get a Roku streaming device or a Roku TV, check out our blog on this topic to help you make your decision.
Amazon Fire TV
Amazon not only provides a content platform with a variety of movies and TV shows, but they also have a line of streaming devices that range 8-16 GB of storage with 1080p or 4K Ultra HD, and all models include Dolby Atmos Audio.
The Fire TV Stick Lite sells for $49.99.
The Fire TV Stick can be yours for $59.99.
The Fire TV Stick 4K is $69.99.
The Fire TV Cube retails for $149.99.
Xbox One
Make your gaming console pull double-duty by making it your streaming device for movies and TV shows too with the Xbox One. It's a great option to consider if the people in your household do a fair amount of gaming. Once your console is connected to WiFi all you have to do is download the app of your favourite streaming services and you are good to stream in up to 4K Ultra HD.
The Xbox One Series S starts at $379.99.
The Xbox One Series X starts at $599.99.
If you're ready to cut the cord, there are plenty of streaming services and devices available. To varying degrees, these devices can streamline your experience, store some of your favourite content, and ensure you enjoy your Smart TV to its fullest capacity.