The Roku TV Vs. The Roku Streaming Stick & How to Get Started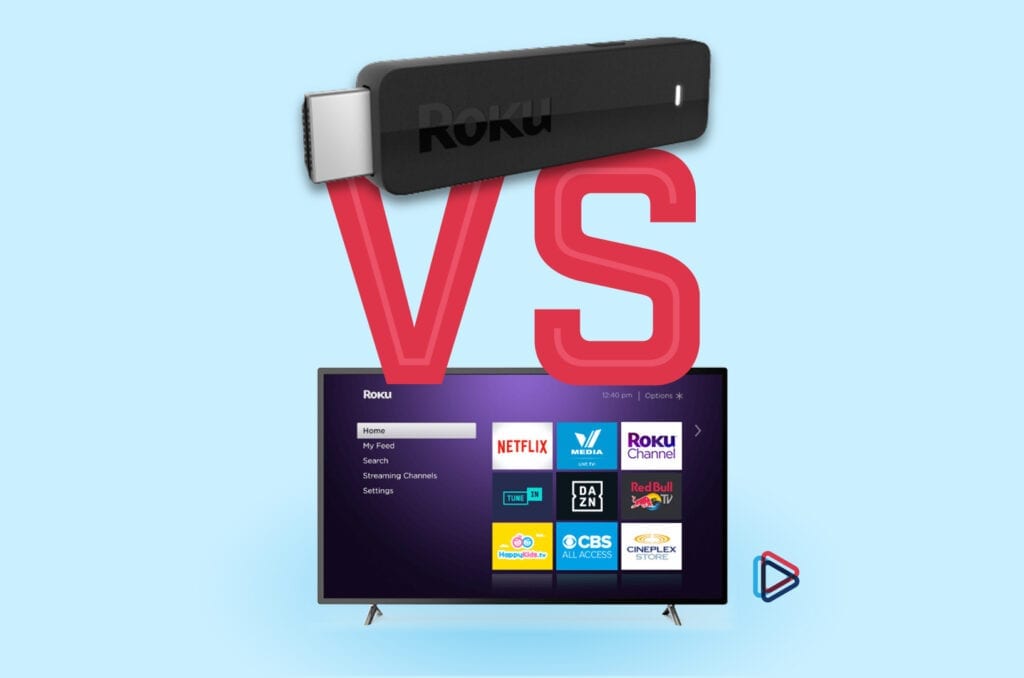 The demand for streaming services, and the hardware that goes with it, has never been higher. Smart TV's are taking over, and one of the biggest names in the game right now is Roku—a company that creates a mixture of hardware and software to make video content streaming easy and accessible. They have Smart TVs and the Roku Stick (most models are the size of a flash drive) that can give you access to your favourite streaming platforms and cable channels.
Roku TV
In the market for a new television? Roku's software is set up on a Smart TV, which is produced by a variety of television manufacturers so if you have a brand preference, they probably have a Roku TV you can purchase. To help you choose which model is best for you, both Digital Trends and RTINGS.com have helpful in-depth reviews of the best-rated models for 2020.
Getting Started With Your New Roku TV
If you connect your Roku TV to the internet you can get Netflix, Crave, Disney+, Amazon Prime (whatever your platform of choice) and your cable channels at your fingertips. You can download apps for your favourite cable channels to keep them right on your easily accessible menu which you can customize and organize to your preferences. Just put in your network password for the internet or connect it by ethernet cable and you are ready to go!
Roku Stick
This product gives you the power to stream from all the major platforms and it is really simple to set it up. There are currently 4 different Roku Streaming Stick's available from Roku.
Roku Express HD
If you don't already have a Smart TV, but you aren't looking to stream 4K content or want anything fancy such as voice command, this model might be the option for you. This streaming stick option costs between $30-40 dollars.
Roku Premiere
This model allows you to view content in 4K which means there is 4 times the number of pixels to make up an image which means it is sharper, more defined, and colours are brighter. The Roku Premiere costs between $40-50 dollars.
Roku Streaming Stick Plus
The entry model if you want features such as voice TV power control, voice volume control, voice search, and dual-band WiFi for a longer range. The average costs for the Roku Streaming Stick Plus are between $50-60 dollars.
Roku Ultra
The Ultra is a small box no more than a flash drive-sized stick, but it is still discrete and will take up little room on your TV stand. This model will give you 4K HD, voice command, dual-band Wi-Fi, and even a headphone jack on your remote, and other features such as HDR10+ and Dolby Vision. The Roku Ultra is the most expensive streaming option from Roku which costs between $91-100 dollars.
Getting Started with a Roku Streaming Stick
Regardless of which model you decided to purchase. All you have to do is plug the stick into the HDMI port of your TV, turn on your TV, turn it to the correct input, and you can now have your streaming platforms and the channels you love.
The Roku Smart TV and Roku stick of course work best with a stable and dependable internet connection and plan for fast streaming and minimized buffering for the best viewing experience.