Community Connections: Mallaig & District AG Society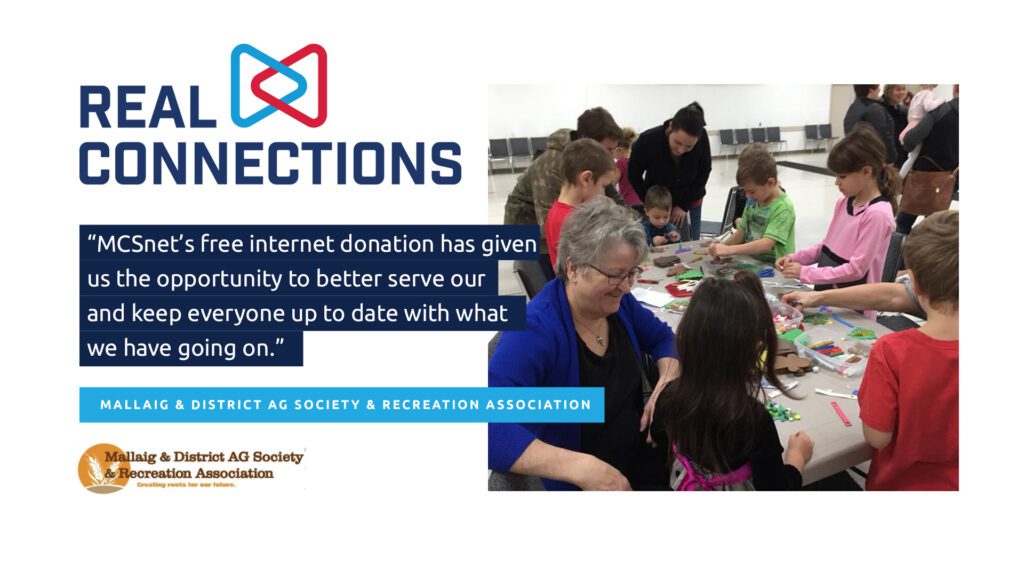 Community associations are the fabric of rural towns. They're the place where folks gather, eat, celebrate, and make connections. The relationships formed here are what make Alberta so tight-knit and strong.
That's why we've been proud to support the Mallaig & District Agricultural Society with our Community Connections program. Our free high-speed internet for their curling rink and arena helps community members stay in touch while monitoring the facilities. Two years ago, we even made a donation to their kitchen renovations!
We recently caught up with Amanda Amyotte, the President of the Mallaig & District AG Society, to learn how Community Connections has made an impact on them.
What is your mission, purpose, and passion as an organization?
The Mallaig & District AG Society strives to create roots that future generations can look back on with pride. We work hard to provide great activities and community functions that families and individuals can enjoy while creating lasting memories and lifelong friendships.
How has MCSnet Community Connections left a positive impact on you?
MCSnet's free internet donation has given us the opportunity to better serve our community and keep everyone up to date with what we have going on.
Why are you enthusiastic about helping Albertans?
We're enthusiastic about helping Albertans because we have a young community and they are our future. If we can set up events and celebrations that will create a positive impact now and in the future, then we have done our job.
In what ways has the internet opened up opportunities for your organization?
Now that we have the internet, we can better monitor our facilities, like our hockey and curling rinks. Thanks to MCSnet, our patrons have less down time and more enjoyable time together.
Can you tell us your favourite story about how you're making a difference?
My favourite story was when we opened the new park beside our local hall in Mallaig, Alberta. Nearly every family from the area was there for the ribbon cutting to watch the hundred or so kids try it. They were so excited and it was truly priceless.
What does making real connections in your community mean to you?
Real connections is what Mallaig is all about. We're so much more than a community. We're like one big family—everyone helps everyone. We truly have a little slice of heaven right here in our hamlet.
If you had one piece of advice for organizations looking to improve connection in rural Alberta, what would it be?
Never let a little hard work stop you from providing the opportunities that will keep those important connections alive. The end result is always worth the work.
What kind of future do you imagine for rural Alberta?
We see rural Alberta thriving in the future. More and more people seem to enjoy the quiet and friendly atmosphere of our small towns. It's where you can feel connected to someone or something so much quicker than in the big cities.
Create Connections with Our High-Speed Internet
When you subscribe to MCSnet, you're part of something bigger than yourself. Your monthly fee helps us provide free internet and funding to vital Alberta organizations like the Mallaig & District AG Society. Want to join our close-knit community? Sign up for our fast and reliable internet, or nominate your organization to become a Community Connections partner.