Working from Home Tips: Set Yourself Up for Success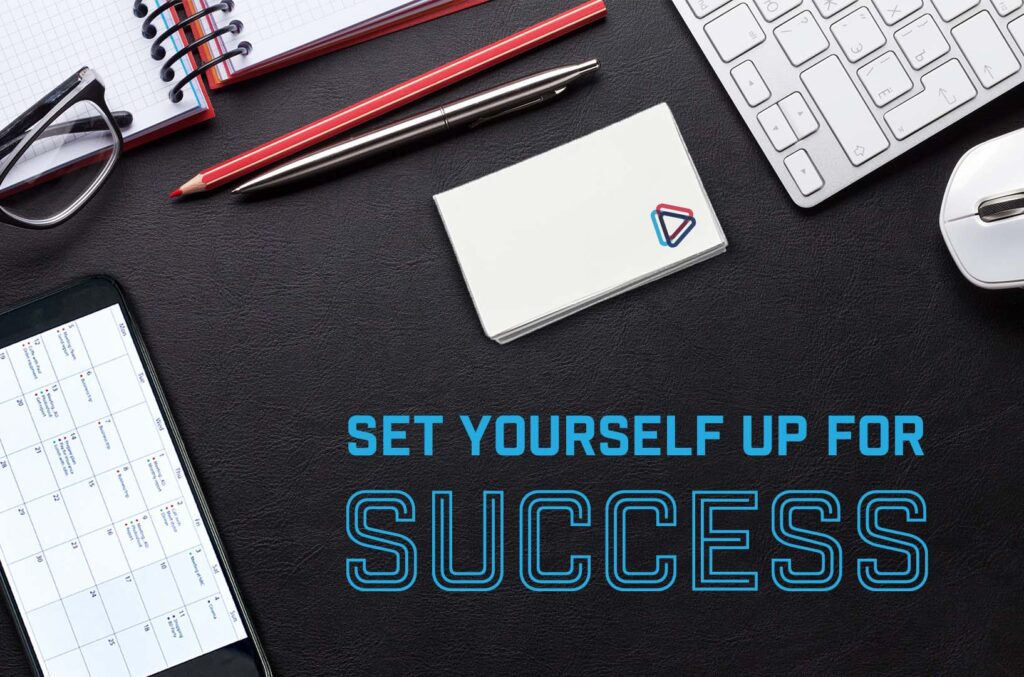 Without a doubt, work culture has changed. The COVID-19 pandemic resulted in a significant increase in virtual work, which was an abrupt change for many.
If you've fallen into a slump with your remote working habits, or are looking for a way to refresh your approach, we're here to provide some inspiration. Here's how we've set ourselves up for success at home:
Set a schedule—and stick to it
When working remotely, it can be helpful to maintain a regular routine. While the commute to your home office is only a few seconds, make a point of getting up well before the workday begins. Have a good breakfast, enjoy a cup of coffee, maybe fit in some exercise, and then settle in and start your tasks. It'll help you feel less like work is taking over your life, with no time for yourself.
When the day is over, work should be, too. It can be so easy to let your job creep into your leisure time, especially when there's little separation between your career and your personal life at home. Establish boundaries so that when you're done working, you stay that way until the next morning. One way to do that is to have a dedicated office so you can physically get away from your tasks when the day is through.
Don't skimp on breaks
If you take coffee breaks or go for neighbourhood walks while at your office space, do that at home, too. (And, if you weren't taking breaks at the office, this is your sign to do that moving forward.) They're called breaks for a reason! Those little moments provide relief throughout the day, which is good for our brains and bodies.
Take your sick days, too! It can feel a little weird to rest and then stay in the same space you'd be if you were working. You deserve breaks to get well, and you'll recover much faster if you spend time only getting better, instead of trying to juggle work at the same time.
Find outlets
There can be monotony with working from home, so we encourage you to find ways to interact with others and get creative. If you're not comfortable going to in-person events, there are plenty of ways to connect with loved ones digitally. Online TV watch parties and virtual game nights are fun ways to bring people together.
If you don't need social activity, that's fine, too. Even the simple act of making a point to leave the house can be helpful. Go for a walk, explore a different neighbourhood, or download a podcast and enjoy some entertainment while you get outside.
Focus on the advantages
While it can be challenging to adapt to a work-from-home environment, there are plenty of positives. (Confession: We like spending more time with our dogs. Although we're not sure they feel the same way about their humans.) On the days where you're tired of the WFH routine, make a list of the great things about being at home.
Do you get to make a better lunch each day? Do you get to sneak in an episode of your favourite show during a break? Are you saving money on gas? Are you customizing your office space? Has your work-life balance improved? Sometimes a shift in perspective can help us through a rough day.
Stay connected
As you improve your home office and your daily work routine, make sure you have the right internet package. We can help! Contact us today to get started.