The Top Winter Smart Tech of 2021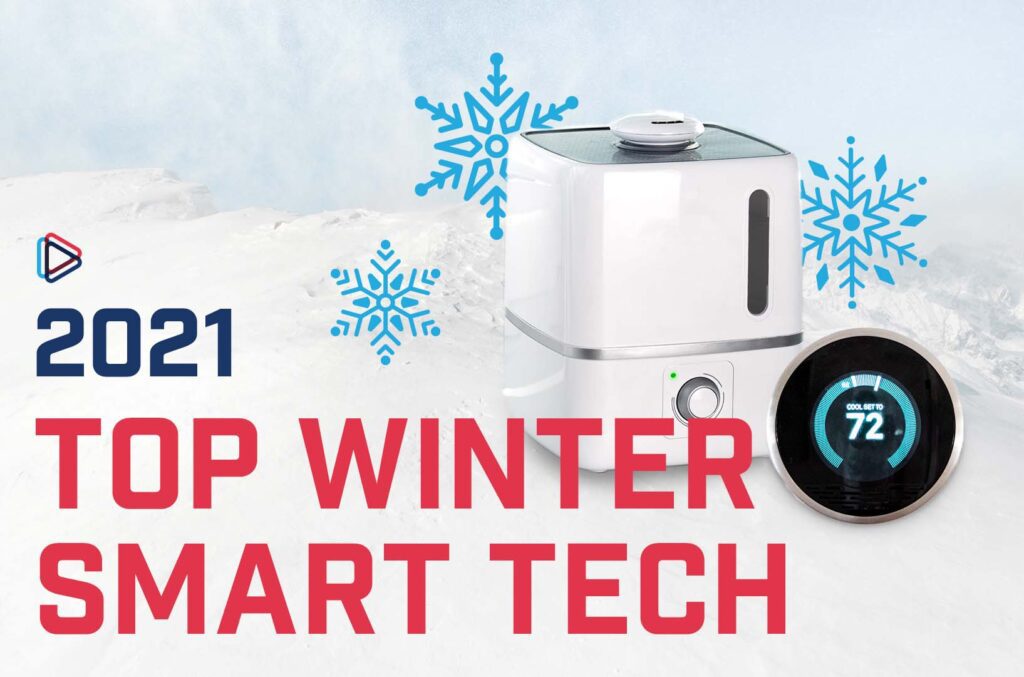 From smart coffee makers and robot vacuums to security cameras and smart speakers, there are so many amazing pieces of technology to make our lives easier. As the weather cools and we're inevitably spending more time indoors, we've put together our list of the top tech to enjoy this season.
Smart thermostats
Feel the need to crank up the furnace? A smart thermostat can keep rooms comfortable and optimize energy efficiency.
One of the most popular models on the market, the Google Nest Thermostat ($179.99 CAD) is easy to use and install. It can be operated via Amazon Alexa and Google Assistant, along with your laptop, smartphone, or tablet. You can also set an energy efficient schedule in the mobile app, so you can program the thermostat to lower when it makes most sense for your family.
While quite a bit pricier, the ecoBee SmartThermostat ($329.99 CAD) is almost unmatched in quality. It features voice control and seamless integration with many smart home systems, so you can stay warm without having to install other smart devices.
A smart humidifier
We've all heard the phrase, "It's a dry cold." During a prairie winter, a smart humidifier can make your home much more comfortable. The Smart Sensing Digital Ultrasonic Humidifier ($129.99 CAD) automatically adjusts itself to any humidity level you choose. Set your preferred relative humidity and move on with your day! It's controlled by a touchscreen or a wireless remote.
Bluetooth lighting
After the time change in November, evenings seem to creep up quickly. If you find yourself leaving your home office for the day, and stumbling around in the dark to get to another room, smart lighting might be helpful!
Philips Hue Go with Bluetooth ($99.98 CAD) allows you to control up to 10 lights via a mobile app. If you want to install even more lights, all you need is a Hue Hub ($69.98 CAD), which is another Alexa-enabled device. You can create timers, and control the quality and temperature of lighting for relaxing, concentrating, reading and more!
Stay cozy
We like being warm and comfortable through the long winter months, and there are plenty of tech options for that!
Imagine slipping on a sweater that's already warm. This Gobi heated hoodie ($235 CAD) has two heat zones in the chest, and one large zone across the back. The battery has a ten-hour life, and it's machine-washable.
A SmartDuvet ($795 CAD) is definitely an investment, but it's so cool. (Or warm.) It allows you to set a preferred temperature for your side of the bed and distributes that evenly through the night.
Your playlist may be chill, but your head doesn't need to be! This Bluetooth Beanie ($22.99 CAD) has a stereo headset built into the toque, which pairs with any bluetooth music device. One hour of charging gets you up to eight hours of listening time.
Get connected
Do you have the strongest Wi-Fi connection to keep up with your new tech toys? Reach out to our team to make sure you have what you need.