MCSnet launches municipal newsletter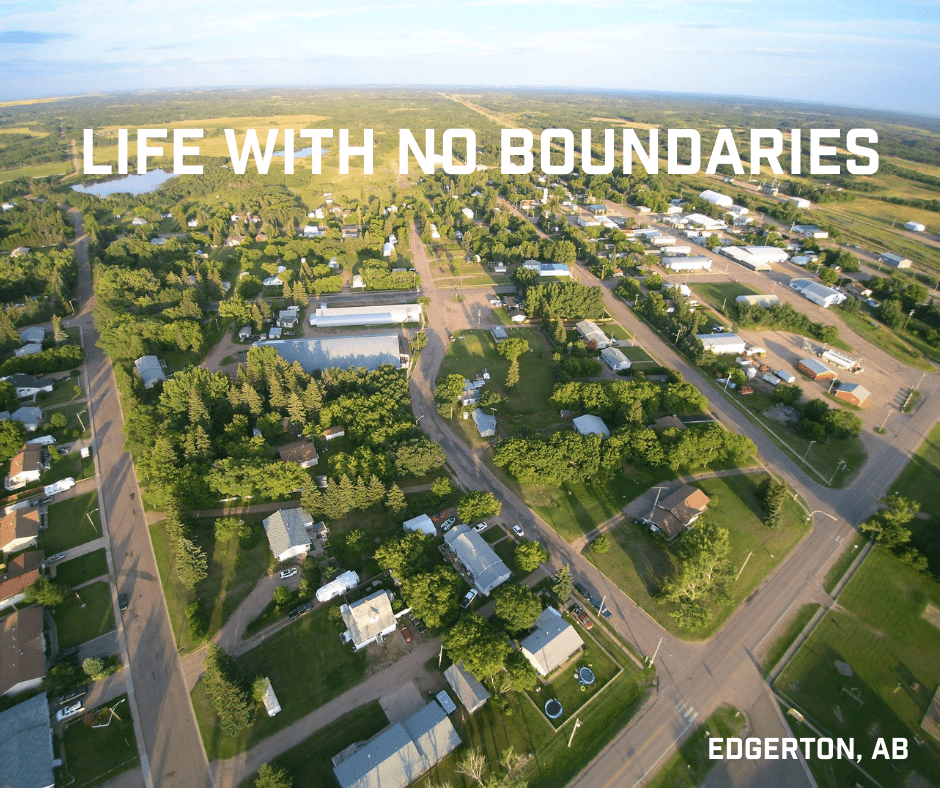 Welcome to MCSnet's first municipal newsletter, Municipal Matters, Volume 1. This quarterly newsletter will provide municipal stakeholders within our service area with updates on new construction, technology, insights into everything broadband, and how you can help decrease the digital divide in rural Alberta. For over 25 years, MCSnet has been connecting Albertans and providing our customers a life with no boundaries.
Our service area
From the border city of Lloydminster to our hometown of St. Paul, from the rural Edmonton area to the north of Wandering River to the south of Camrose, we connect countryside communities across Alberta. Our network consists of over 500 fixed wireless towers, 3 FTTP communities, and more than 1200 km of that transit fiber that serves over 25 000 subscribers. Find our high-speed internet services in these municipalities and more on our service map.
New webpage
MCSnet is excited to announce that we have launched a new webpage dedicated to our municipalities and forming essential partnerships.
High-speed internet access is essential for every Albertan and we want to ensure you are supported to provide critical access to all of your ratepayers. A partnership with MCSnet will improve broadband connectivity and expand the infrastructure in your community.
Our focus is to set your community up for success. We can assist in creating a broadband strategy to address the issues and opportunities facing your businesses and residents and build a better future for your community. We will explore flexible funding models to expedite your broadband project that is mutually beneficial for everyone. For more information contact our Business Development Manager, Heather Starosielski.
MCSnet and the County of Barrhead
This summer the County of Barrhead and MCSnet formed a partnership agreement to enhance broadband connectivity for their County residents. With this partnership, we constructed a total of 58 km of transit fiber to various locations that County in collaboration with MCSnet prioritized.
Businesses and residents along the route also had the opportunity to tie into the fiber optic network. To learn more about MCSnet's partnership with the County of Barrhead, visit the County's Project Dashboard.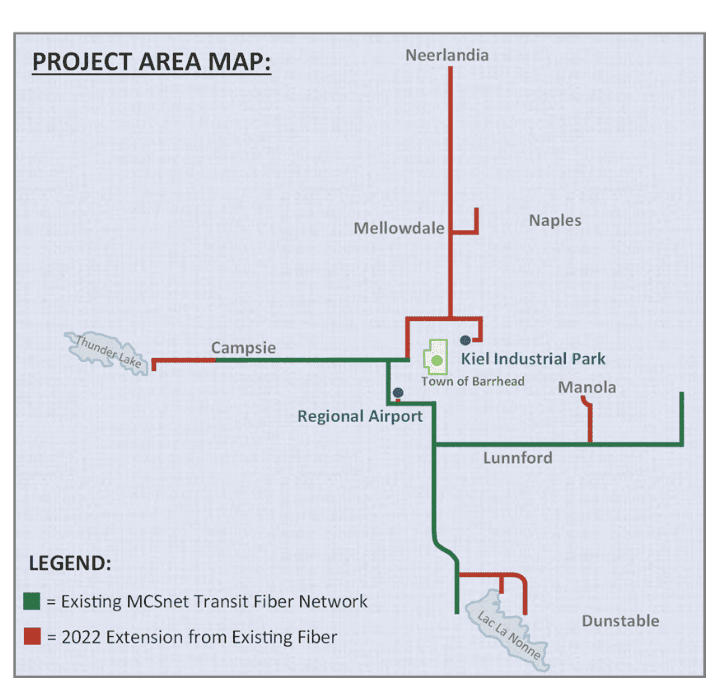 GigAir offers fiber speeds without the cable or the cost
Our latest high-speed internet offering may be exactly what your smaller communities are waiting for. Available in densely-populated communities such as towns, villages, and industrial parks, GigAir uses a "mesh" network to interconnect the buildings within your neighborhood to the highest wireless speeds available today. In fact, it can reach speeds of up to 1,000 Mbps up and down without the cost and disruption of a fiber optic build. Click here to find out where GigAir is available.
Trade shows
MCSnet representatives recently attended the Alberta Municipal tradeshow in Calgary. We were pleased to see how well-attended this event was by so many municipalities from our service area. Thank you to everyone that stopped by our booth to say hi and inquire about broadband solutions for their ratepayers. You can see us next at the upcoming Rural Municipalities of Alberta's 2022 Fall Convention & Tradeshow. Booth #316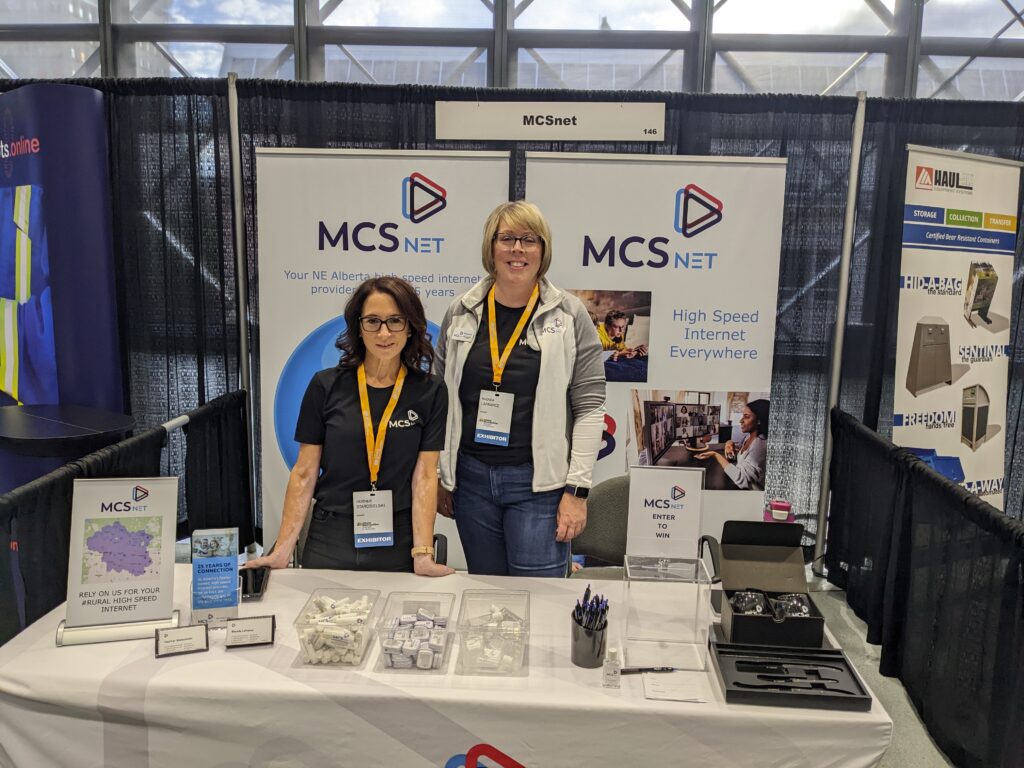 If there is an event or a tradeshow that is upcoming in your area that you think would be of value for MCSnet to attend please let us know.
MCSnet's 2022 construction season
MCSnet is having a busy construction season. This year's total transit fiber build is approximately 460 km. We are constructing in many municipalities including the County of Barrhead, Athabasca County, County of St. Paul, MD of Bonnyville, County of Lac la Biche, County of Minburn, County of Vermilion River, Strathcona County, County of Two Hills, MD of Wainwright, Westlock County, Lamont County, and Beaver County.
Building fiber to our towers within these municipalities substantially increases the bandwidth of our customers and gives us the opportunity to deploy wireless fiber speeds to rural customers that reside in suitable GigAir communities.
Constructing new fiber is only one part of the important infrastructure in our network. We are also erecting new towers and upgrading equipment every day. New tower construction or replacement of older towers have been occurring this year in several counties: including the County of St. Paul (Garner Lake), the County of Lamont (St. Michael), the Town of Vegreville), the County of Barrhead, the Town of Two Hills, and Provost County (Hughenden).
For more information on any of our construction projects contact our Business Development Manager, Kevin Bernhardt.
To sign up for our Municipal Matters quarterly newsletter, click here.