MCSnet Partners with the County of Barrhead to Enhance Rural Broadband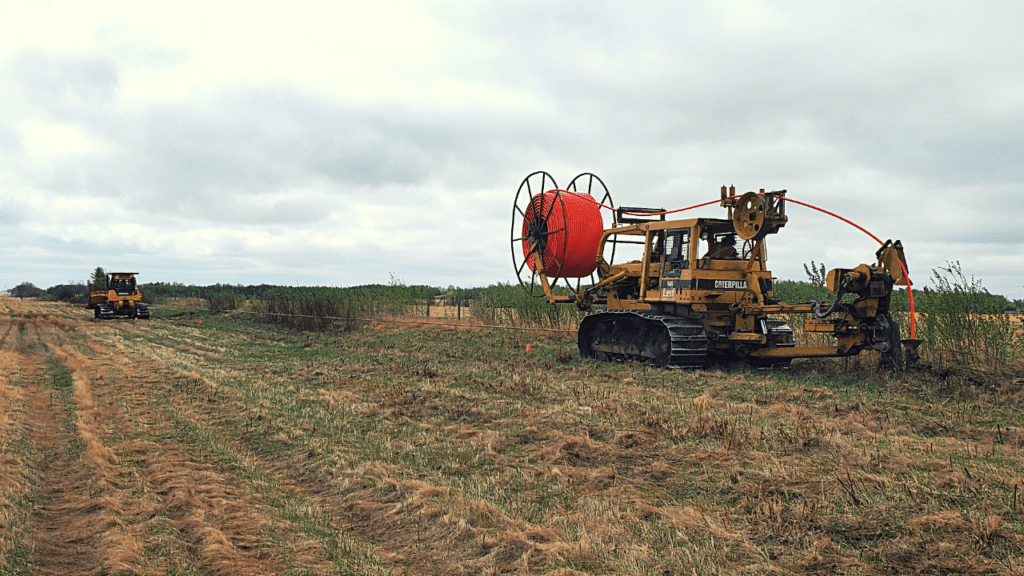 June 2, 2022—The County of Barrhead and MCSnet are pleased to announce a partnership that will enhance Broadband Connectivity for County residents.
Through this partnership, a total of 58 km of transit fiber will be built to connect the Kiel Industrial Park, the Hamlets of Neerlandia, Thunder Lake, and Manola, as well as residents around Lac La Nonne. This transit fiber will also improve wireless connectivity for residents in the surrounding areas for approximately 1,000 households.
"We applaud the County of Barrhead in its foresight by passing its policy on Rural Broadband," says MCSnet CEO Jerico VanBrabant. "Building transit fiber is the first step in providing enhanced broadband to the County of Barrhead residents."
"MCSnet is an Alberta-based company that has already invested in our County broadband infrastructure with 18 fixed wireless towers and 60 km of transit fiber," says Reeve Doug Drozd. "It only makes sense to partner with MCSnet to add to their existing infrastructure and provide our residents and commercial customers with access to enhanced high-speed internet."
As part of the agreement, the County will be providing 50% of the funding to extend MCSnet's existing transit fiber through a Contribution Agreement. The County will then have access to all of MCSnet's network infrastructure within its region to provide Open Access to other internet providers.
Construction will take place starting in June, 2022 and enhanced internet services will be available by December 31, 2022. Fiber may be extended to homes and businesses that are on the fiber routes by contacting MCSnet for a custom quote. MCSnet will provide the County with annual network performance reports to show how internet performance will meet the needs of County ratepayers.
For more information, please contact:
County of Barrhead residents can also keep up to date on the County's website: https://www.countybarrhead.ab.ca/
To learn more about partnering with MCSnet and our Municipal Partnership Program, please visit our Municipal Partnerships page.