Municipal Matters – We're Stronger Together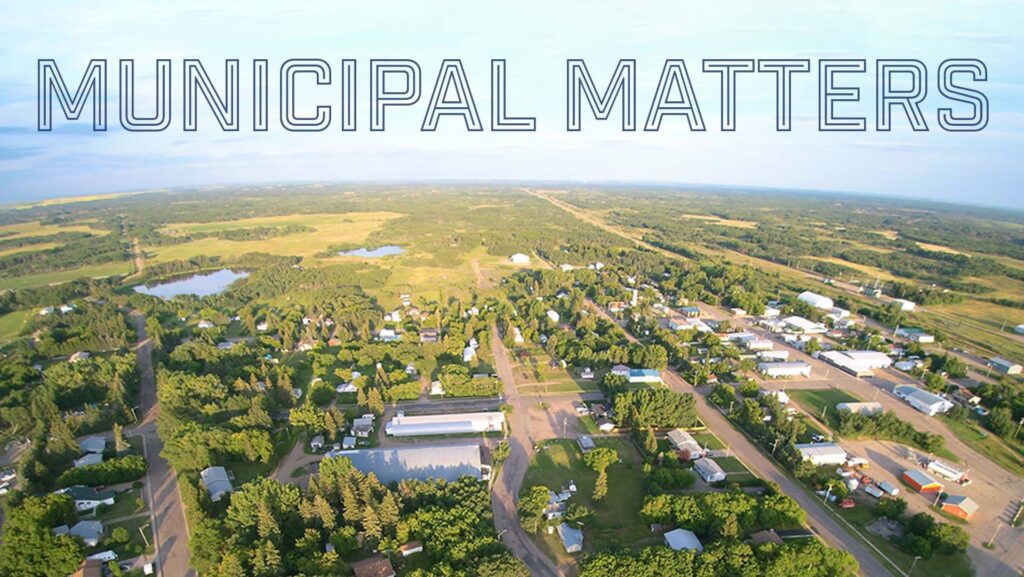 GigAir Expansion Update
MCSnet has been working diligently to expand our GigAir network to communities within our service area. Our priority is the stability of the network within each community to provide the most reliable, ultra fast internet network.
When we launch GigAir in a community, the first step is to upgrade existing customers in order to provide the initial strands of the mesh network. We start at the tower site, which is connected to our own MCSnet fiber optic network, and then build the ultra fast, gigabit network across the community.
We are excited to announce that the Town of Lamont will be added to our list of GigAir communities—a tower site is now in the permitting approval stages. This is an exciting development and is the direct result of the relationships we foster with our corporate partners.
Some of the other projects we are currently working on include sites in the communities of Dewberry, Blackfoot, and Westlock. Our team is hopeful to have these locations up and running before the snow flies.
None of these projects would be possible without the strong relationships MCSnet has created with our municipal and corporate partners. Working with local municipalities and local businesses has allowed us to make great strides in reinforcing our network of transit fiber.
By utilizing public buildings and businesses as anchor points, we are able to bring GigAir to more communities while enhancing our GigAir network. Our corporate relationships make projects like the Lamont and Blackfoot GigAir tower sites possible. By working together we can achieve our goal of providing high speed internet in rural Alberta.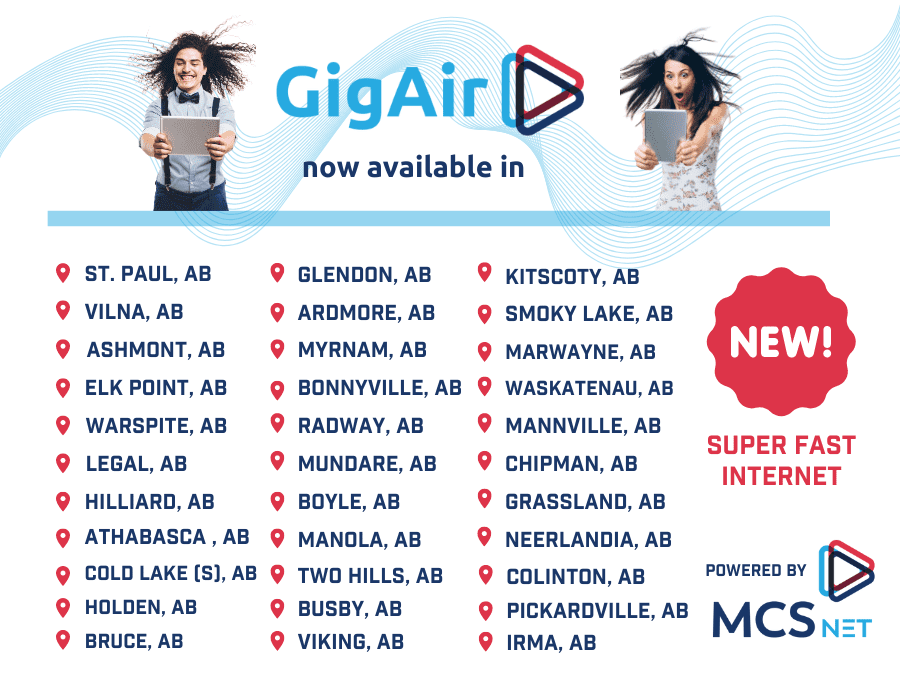 Ongoing Communications with Municipal Governments
Transparency is very important to the day-to-day operations of MCSnet. Ensuring that we stay in constant communication with our municipal partners is vitally important. They are granting us access to the vast stretches of lands between our towers. These links allow us to lay transit fiber to connect our network to what is becoming a vast collection of lightning fast towers.
The elected officials we have been in contact with are concerned about the broadband capacity to their constituents and MCSnet is always willing to work with them to meet our mutual goals of providing High Speed Internet Everywhere.
Our municipal visits to communities in our coverage area allow us to inform municipal governments about the services we're offering as well as discuss upcoming builds that may be happening in their jurisdiction. It gives us a chance to answer their questions so they can take this information back to their constituents.
We are very proud of the work we're doing and we enjoy sharing this information. Since the last Municipal Matters quarterly newsletter, we've been on the road quite a bit. We've had the pleasure to personally visit the communities of Mundare, Bruderheim, Athabasca, Smoky Lake, Two Hills, Marwayne, Vermilion, and Cold Lake, as well as virtual meetings with the counties of Minburn and Vermilion River. We look forward to our upcoming presentation with Vegreville council in August.
We are very happy to have the chance to communicate our message to the elected officials in our service area and look forward to a long and lasting relationship as we work together to keep those of us who live in rural Alberta connected to the world.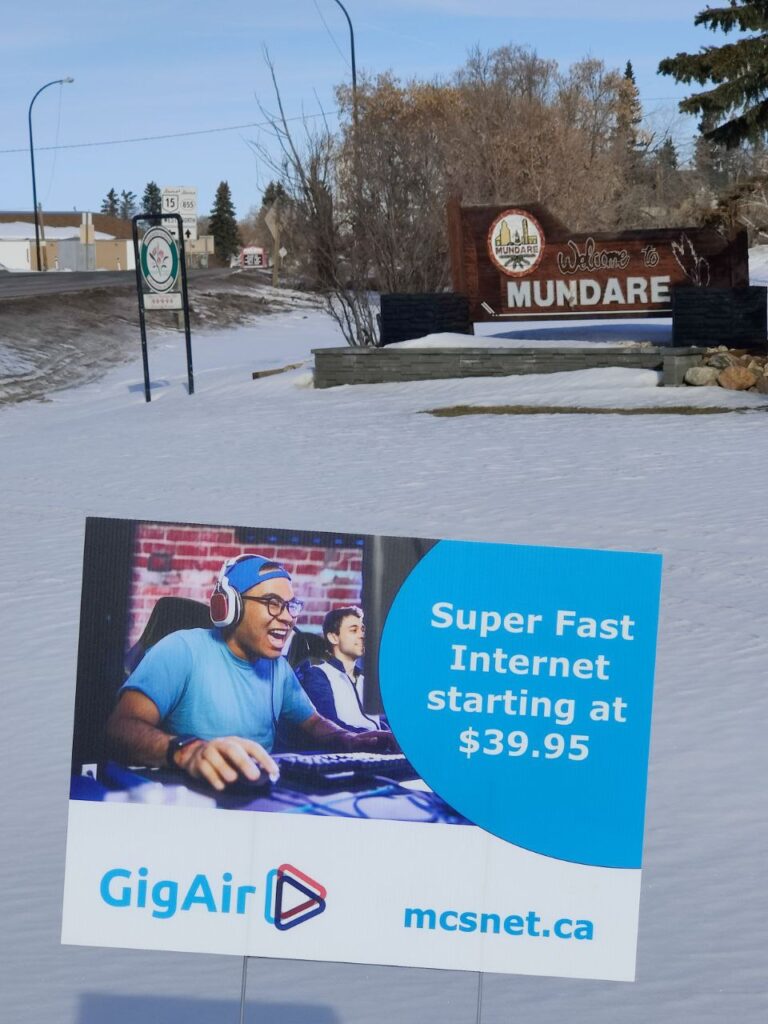 Always Looking for Partnerships
We are always looking for ways to build relationships with everyone, not just our municipal partners. These connections provide valuable insight into the needs of each community within our service area.
We value the work community agencies do to meet the needs of the people they serve. Whether it is an arena, charitable organization, or special interest club our Community Connections program looks to provide free internet for not-for-profits to help with their day-to-day operations, as well as provide Free Wi-Fi Hotspots in public use areas. These free connections provide the opportunity for people to stream events, vendors to use point of sale devices, and families to keep in touch via social media while in the community facility premises.  
MCSnet is always moving forward with Alberta's rural communities in mind. We look to provide the highest internet possible to those of us who live in the heartland of our province. Be it through continued construction of transit fiber, establishing new towers to provide GigAir services, or setting up services for a community agency, we are continuously looking for a way to connect rural municipalities. Working together brings success to everyone and together the vision of High Speed internet Everywhere will be realized.