Fiber to Tower is a Game-Changer for MCSnet
You may notice the MCSnet logo on some large construction equipment near your communities this summer. In order to make our wireless connections the fastest around, MCSnet is building fiber to its towers to serve our rural customers. Below is a chat with our Chief Innovation Officer, Mark Beland, and our Corporate Sales Manager, Justin VanBrabant. They discuss how fiber-optic internet will impact and benefit our customers and what it will mean for your internet service options from MCSnet in the future.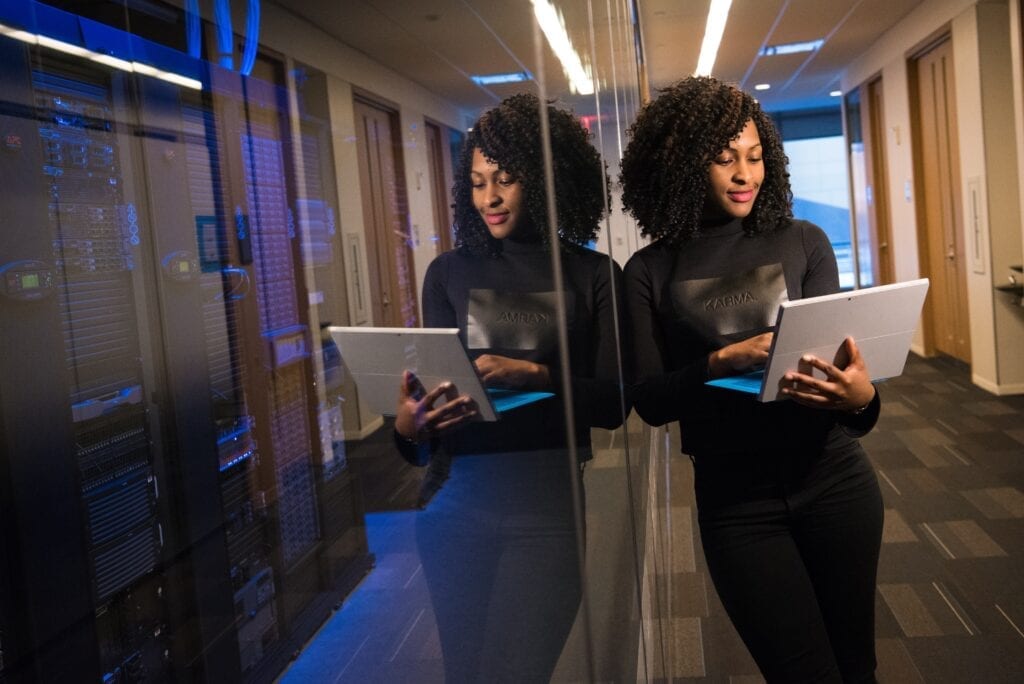 First of all, what is fiber-optic internet, and how does it work?
Mark: Fiber-optic technology harnesses the power of light. Pulses of light transmit data through thin, transparent fibers of glass. It has been around for a very long time, but it has evolved over the years and it's replacing copper wires as the industry standard. It is the backbone of telecommunications. Fiber optics also allows for the transmission of signals over a long distance without any degradation.
Justin: We are building fiber to our towers in order to increase bandwidth and eventually deploy wireless fiber speeds to our rural customers.
What impact do you think fiber will have on MCSnet as a company?
Justin: COVID-19 has made us realize how critical the internet is to our everyday lives. It allows us to work efficiently from home and provides us with entertainment in our leisure time. The internet also allows us to do important functions such as banking, shopping, and research online. MCSnet wants to make sure it keeps up with the demand. Having more bandwidth available throughout the majority of our network will help us meet that demand and serve our customers much better.
Mark: I agree with that completely. Many businesses that have switched to the work-from-home model and have to use VoIP or video conferencing, understand how crucial consistent and reliable internet is. By installing fiber to our towers, we can be more independent and responsive to our customer's needs in terms of service offerings and repairs. We can provide high-quality connectivity without having to rely on larger telecommunications providers.
Why is fiber-optic internet so innovative in rural areas?
Mark: The reality of rural life is that there is not a lot of staff readily available and on-site to conduct installs and repairs and sometimes there are long drives for our team. The complexity and availability of power is also an issue. When combining these challenges we realized that constructing fiber between our towers can help with this.
Justin: Fiber optics also offers a redundancy in our network. By running fiber to our towers, it limits the number of outages because the demand for bandwidth can be fed from different locations. When you rely only on traditional wireless methods of connection between towers, there is much more of a risk of outages.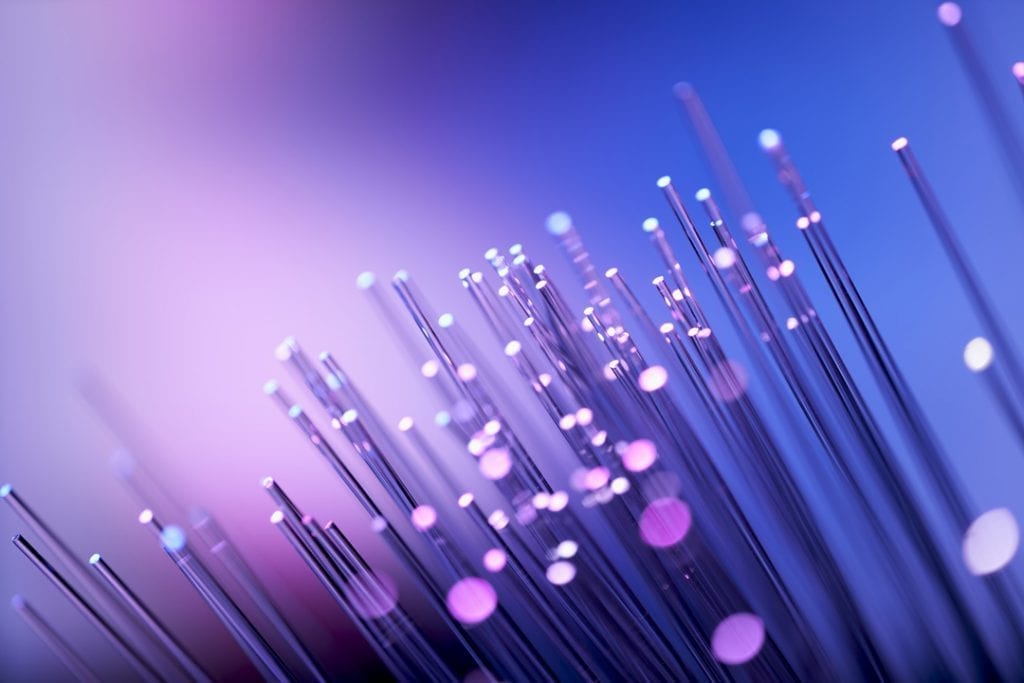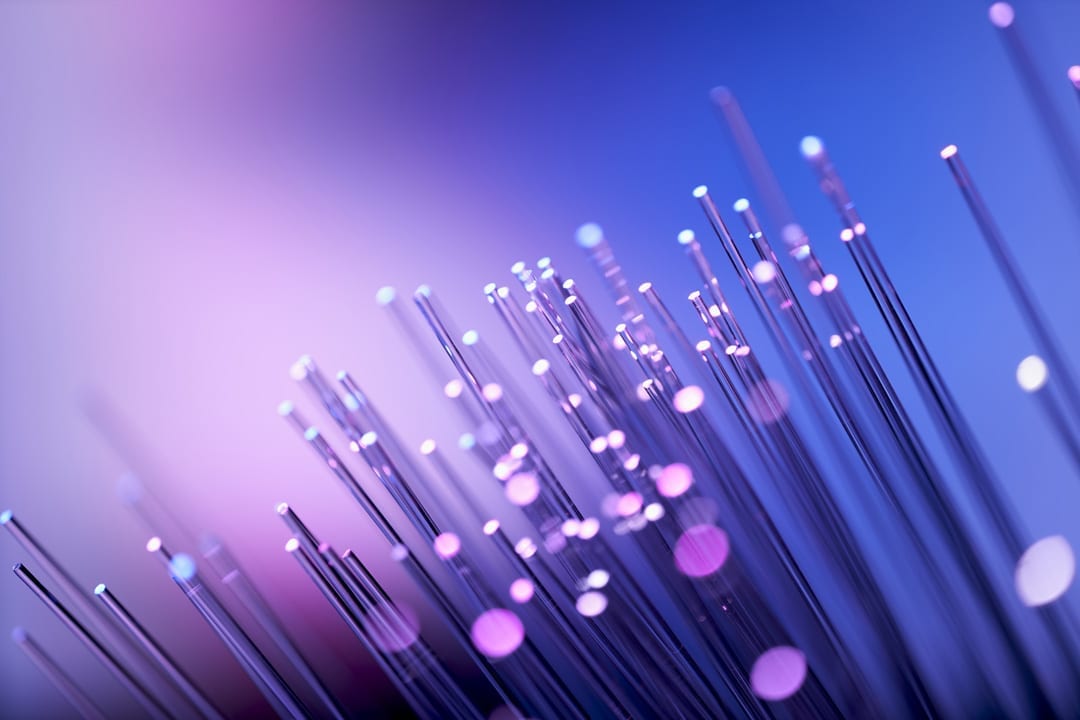 How will fiber internet be beneficial for MCSnet's current and potential customers?
Mark: When we bring fiber to our towers and into our communities, it is another way to make unlimited data capacity available to our customers.
Justin: Absolutely; when people hear the term "fiber-optic internet" they think it's the best thing you can get and they almost don't expect it in rural areas. Their interest level automatically goes up, and they want to know how to get it. It's a game-changer. Over the past five years, MCSnet has installed over 450 km of fiber between its towers through a combination of in-house spending and government grants. We plan on building another 500 km of fiber this summer.
We've also partnered with businesses and municipalities to create long-term, fiber-optic internet agreements to help fund the installation over the coming years. This approach has been received well by many businesses and municipalities that can't justify the expense of fiber-optic internet upfront.
Mark: The increase in internet performance will be huge. There is almost no limit to the amount of bandwidth once a building is fiber-connected. The reliability of the network will also improve and we can provide rock-solid customer service﹘if we have a connection issue, we can repair it very quickly.
Justin: More bandwidth means faster internet, lower latency, and less inconsistency due to the weather, which is great for businesses.
Mark: We know our customers want reliable internet with no excuses. Fiber-optic internet is another tool to deliver services to our rural customers. MCSnet also has extensive backup redundancies, contingencies, and a monitoring structure to anticipate internet failures.
Justin: The introduction of fiber-optic internet will also have benefits for residential customers. By having more transit fiber running into communities and towers, it will allow us to deploy more bandwidth in GB speeds without excavating on a customer's property to connect them. That means less cost and we can deploy the technology to homes more efficiently and provide the same internet user experience.
Why are you excited about the fiber-optic internet?
Mark: It's very expensive and labour intensive to install fiber-optic internet. We've had to arrange to compensate for property rights, ensure we check for gas lines, and follow all regulations to bring fiber-optic internet into various communities in our network. We've gone through this effort because what excites us is the ability to provide reliable service to our customers.
Justin: The biggest thing that excites me is the bandwidth that will be available. Fiber to our towers will enhance the level of service because we can provide more bandwidth without turning away customers. There are some areas within our network where excess bandwidth is limited, but this will change once fiber is in the ground.
Mark: I'm also excited about this project because it means that we do not have to estimate how much bandwidth we will need for each community in our network and buy it in advance from other providers. We can control our network and how much bandwidth we "light up" for them.
Justin: The internet is about connection. I can think of an example of a municipality that had a facility for operations inside the developed part of town and it also had a building on the outskirts of town. They wanted to link operations virtually and we were able to do so through fiber-optic internet. We can link multiple facilities for a client, which opens up huge bandwidth and links business and people.
MCSnet prides itself on being a problem-solver. When clients come to us with a need, we always try to meet their requirements. The bottom line is we can deliver solutions to any rural bandwidth problem﹘we have the facilities, staff, and equipment to do so. That's why MCSnet devoted significant resources to bringing fiber-optic internet to rural areas of Alberta and Saskatchewan, which we hope will be a benefit to every customer we serve.