The Best Web Browsers in 2022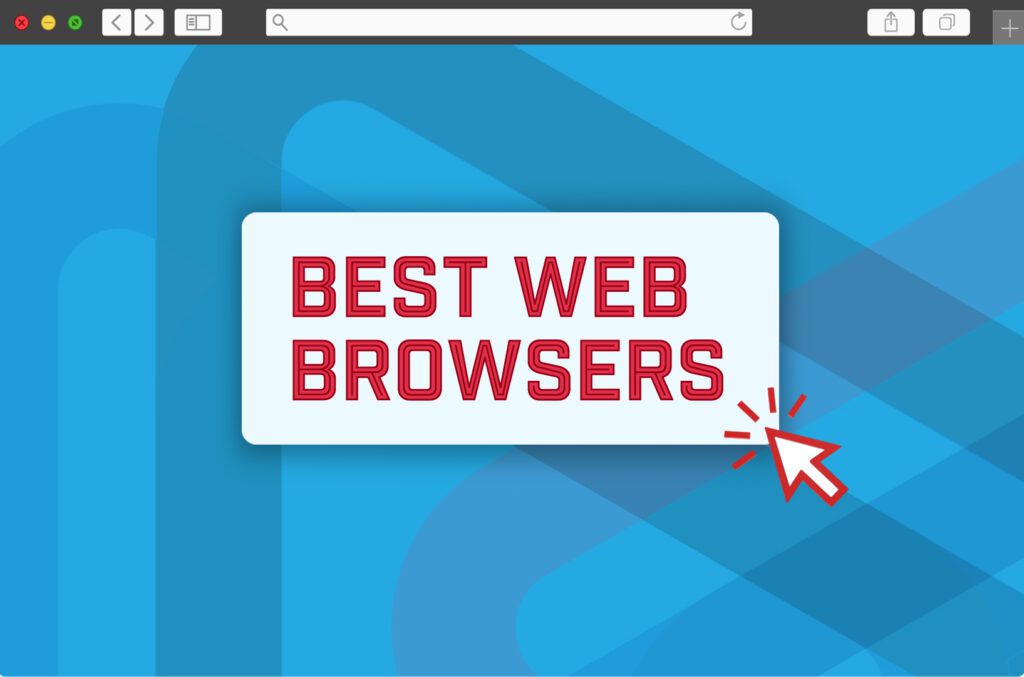 Remember when Internet Explorer ruled the online world? Web browsers have upped their game a lot since then. Now, there is a wealth of browsing options at your fingertips.
When choosing a web browser, speed and security are the top priorities for most users. Many apps offer a variety of attractive features and extensions, so it can be hard to narrow down the right one for you. Plus, the vast majority of browsers are free of charge and compatible across Windows, MacOS, and Android operating systems.
Explore our best picks for the fastest, most secure, and feature-packed browsers.
Google Chrome
Pros
Fast speeds overall
Integrates with Google services
Huge selection of plug-ins and extensions
Cons
High resource load slows down speed
With over 60% share of the browser market, Chrome is the leader of the pack. For good reason, too: It offers a seamless browsing experience in a sleek and well-integrated package.
Whether it's the user-friendly appearance, ability to integrate with Google apps, or endless library of extensions, Chrome has a variety of great features going for it.
However, Chrome consumes a staggering 7% of CPU and 71% of RAM, which is why some users experience loading issues with this browser.
Microsoft Edge
Pros
Nearly as fast as Chrome
Strong customization capabilities
Compatible with Windows, MacOS, iOS, and Android
Cons
Microsoft Edge stumbled when it first launched. But, since January 2020, the web browser has been built in Chromium, which has hugely improved its experience.
It's fast on any operating system, matching or outperforming the speeds of Chrome in many cases. Microsoft Edge also supports plenty of add-ons and extensions, such as Chromecast media streaming, ad blockers, and password managers.
Security is its major downfall. Recently, it came to light that Microsoft Edge collects information about your device and its ID. So, be wary of your personal data when using this web browser.
Mozilla Firefox
Pros
Strong security features
Extremely customizable interface
Open-source code ensures no corrupt features
Cons
Outsourced quality assurance causes bugs
Firefox is a big winner for those who want their privacy protected. It allows you to block third-party trackers, cookies, and ads. Since 2002, Firefox's open-source model has ensured that no nefarious features make their way into its code.
From its appealing interface to its plug-ins and extensions, customization is a huge plus with Firefox. A recent redesign also amped up the browser's performance, bringing it closer in line with Chrome.
Because Firefox's quality assurance is outsourced, some users have experienced issues with the web browser. But, its stable and strong experience still makes it a favourite choice across the internet.
Opera
Pros
Beautiful design
Powerful security capabilities
Optimized software for gamers, students, and mobile users
Cons
Speed lags behind other browsers
Launched in 1995, Opera presents an aesthetically pleasing browsing experience right off the hop. The load screen allows you to add built-in social media tools, such as Facebook Messenger, WhatsApp, and Instagram.
Are you a big gamer or Twitch streamer? Opera has created the GX browser just for you. You can also choose from browsers for Chromebooks and mobile devices, so you can customize your experience depending on what tech you use.
Although Opera's load speeds are decent, they don't match the likes of apps such as Chrome or Microsoft Edge. But, Opera is still a classy and innovative web browser overall.
Ramp Up Your Web Browsing Experience
Now that you've chosen the right browser, be sure to support it with fast and secure internet. That's what we do best. Explore our powerful rural internet packages and sign up for MCSnet today.