Community Connections: Stoney Lake Community Association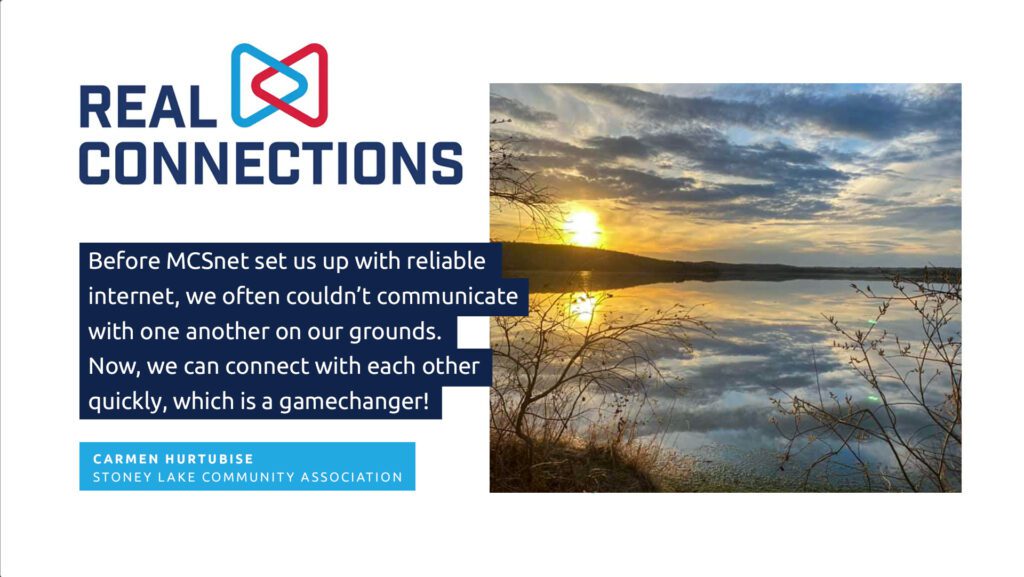 Connection makes our lives merry and bright! This holiday season, we want to wish you a joyous time creating memories with loved ones.
In the heart of northeastern Alberta, Stoney Lake Community Association brings residents plenty of opportunities to connect. They've tapped into our complimentary internet donation to keep events running without a hitch. We were happy to hear how our Community Connections program has helped their organization thrive.
What's your mission, purpose, and passion as an organization?
In working together to support the Stoney Lake community spirit, we aim to provide Albertans with a space to enjoy the outdoors. We also focus on sharing our love and tradition of rodeo and agriculture.
How have MCSnet's donation and complimentary internet connection left a positive impact on your organization?
Before MCSnet set us up with reliable internet, we often couldn't communicate with one another on our grounds. The lack of cellular service made running events difficult. Now, we can connect with each other quickly, which is a gamechanger!
Why are you enthusiastic about helping Albertans?
We're proud of our grassroots in rodeo and community and want to share it. Our hope is to create memories for all who participate for years to come.
In what ways has the internet opened up opportunities for your organization?
Having internet service at our remote location opens up opportunities for us to keep our social media platforms current at live events. Plus, we're aiming to provide our patrons with more payment options in the future.
Can you tell us your favourite story about how you're making a difference?
We donated our grounds to a local 4-H club to host their achievement day event. It was rewarding to help these youth in developing and showcasing their skills.
What does making real connections in your community mean to you?
Not-for-profit organizations always benefit from connections in the community. Building relationships increases our membership, boosts our operating revenue, and creates memories for our neighbourhood.
If you had one piece of advice for organizations looking to improve connection in rural Alberta, what would it be?
Contact MCSnet about their wide array of amazing internet services!
What kind of future do you imagine for rural Alberta?
Our vision for the future of rural Alberta is equal opportunity for growth while maintaining our grassroots values.
Here's to Connection & Good Cheer
We're always in awe of how our Community Connections recipients make the most of our high-speed internet. Are you an agriculture, youth, or technology-based organization that gives back to Albertans? We want to give back to you! Apply for our Community Connections program to receive free internet and funding.