#MyStory: Mental Health Awareness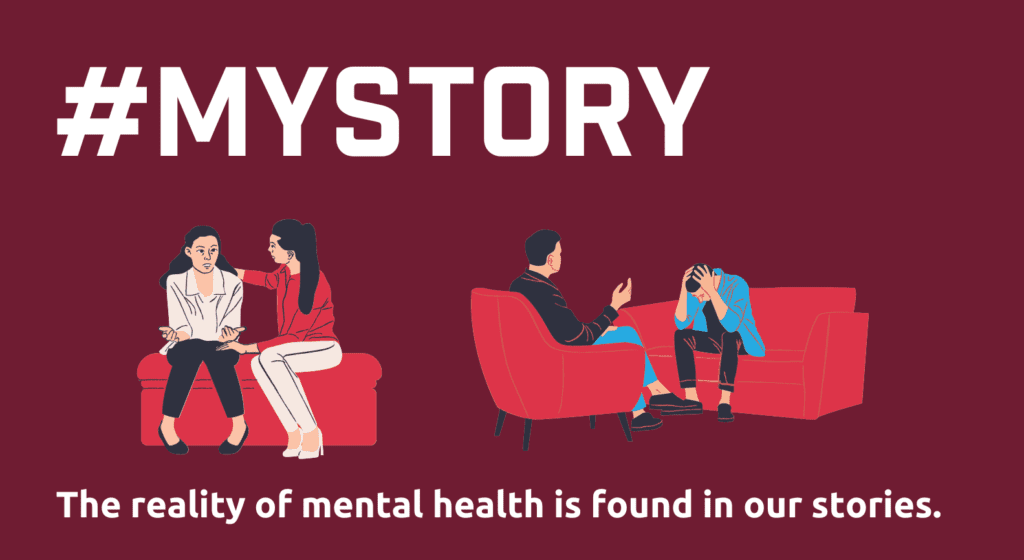 This Mental Health Awareness month, MCSnet wants to share the Canadian Mental Health Association (CMHA) and the theme they have brought forward #MyStory. #MyStory is a theme for understanding that we can naturally support our mental health by sharing our individual stories of celebration, struggle, and challenges. When you share your story you can reinforce feelings of strength, resilience, and perseverance.
What Makes Storytelling Important
Stories can be shared in many different ways; written, spoken, or through art, music and nature. The list goes on. Storytelling is a powerful tool to reduce stigma and shame. In support of the CMHA you can use the #MyStory hashtag on social media.
Storytelling is a part of what makes us human. It can help our mental self to share our stories to pass down information, culture, language and ways of life. Our stories connect us with our families, friends and ancestors. Collectively and individually, we have multiple layers and stories that make us unique.
Share Your Story Safely
It is important to find the right time for you to share your story and only you can know when it is the right time to share. If you are unsure about this, it is advised that you find support through a mental health professional or a trusted friend.
When you feel safe about where you are, and supported by who you are with, you might be ready to share your story. It is okay to share parts of your story and leave out other parts. Consider what details you are comfortable sharing and respect your boundaries.
Consider Others When Sharing Your Story
Although sharing your story, which is yours to tell, can foster a connection between you and the listener, it is crucial to consider the potential impact on the listener. If you are choosing to share and disclose details about past traumas, it is important to consider how this might make other people feel.
Use Mental Health Apps
Remember, there are many resources available at your fingertips with Mental Health apps and websites. If therapy or if talking to family or a close friend, is out of reach, there are a variety of other options out there. These provide accessible, affordable, and fun ways to cultivate emotional resilience. You can find out our top mental health apps for managing stress in our past blog post.
External Resources
Canadian Mental Health Association (CMHA)