Real Connections in Rural Alberta: Métis Crossing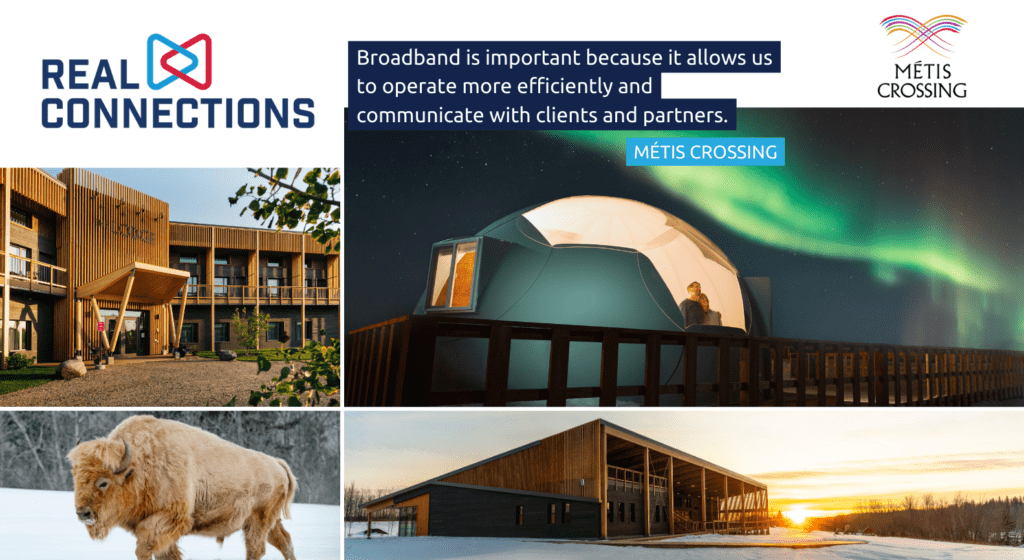 Métis Crossing and MCSnet
MCSnet wants you to learn about this premier Métis Cultural Destination in rural Alberta. You can find Métis Crossing in Treaty 6 territory off HWY 855, east of the Smoky Lake bridge, about 1.5 hours northeast of Edmonton, Alberta, Canada.
This Alberta travel destination has become the venue of choice in the region for cultural gatherings, AGMs, corporate meetings, weddings, graduations, and traditional art workshops. Métis Crossing is a unique place of leisure for a family or friends to take a road trip to relax and reconnect.
MCSnet provided the infrastructure to install a Custom Fiber connection from Smoky Lake, Alberta, Canada, to this beautiful, premier tourist destination. This dedicated connection gives the facility a reliable and fast broadband connection.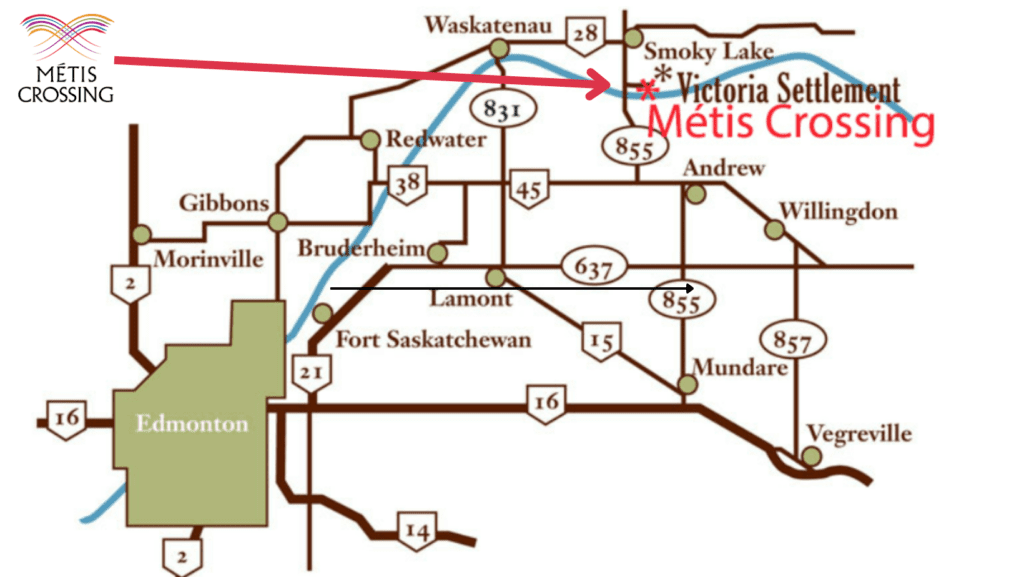 ---
This blog will discuss why broadband is essential to connect this premier rural Alberta tourist destination to the world and attract guests who want to explore the Métis culture and traditional Alberta lands. We thank Métis Crossing for providing us with the information to write this piece.
What is Métis Crossing?
Métis Crossing is a major initiative of the Métis Nation of Alberta and it is working on becoming an entirely self-sustaining tourism destination. Métis Crossing is a premier Alberta destination built for Métis cultural interpretation, education, and gatherings. This cultural destination is built on 688 acres of traditional Métis River lots and farmland.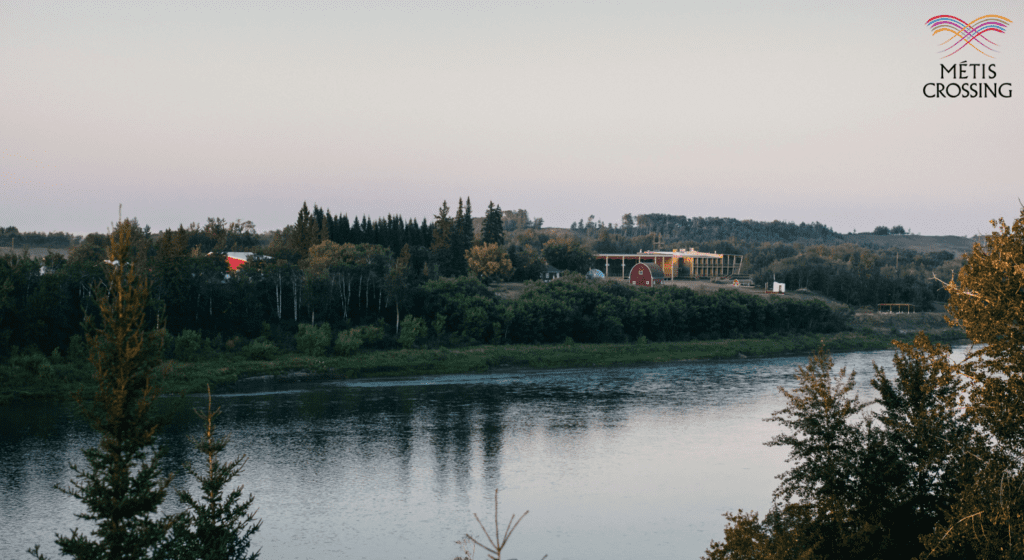 ---
At Métis Crossing, all programming is designed to excite and engage guests through active participation in activities and experiences while promoting an appreciation of Métis people, customs, and celebrations.
The driving force behind Métis Crossing is to share the distinct Indigenous story of the Métis people with the world through experiential or hands-on learning opportunities. We want guests to explore and stay in our overnight accommodations to connect with the Métis Culture.
How vital is MCSnet broadband to Métis Crossing?
Being a premier Alberta tourism destination, having a fiber optic connection is vital to our management and operations teams. We understand that many rural Alberta communities face the challenge of having strong and reliable broadband. We were fortunate to partner with MCSnet to install a Custom Fiber connection to combat this everyday struggle of rural living.
Broadband is essential because it allows us to operate more efficiently and communicate with clients and partners. An operation of this size requires cutting-edge software and technologies to streamline business operations and provide transformational experiences. As an accommodation offering, it is often expected that all guests will have wifi access. MCSnet offers visitors a stable and consistent internet connection.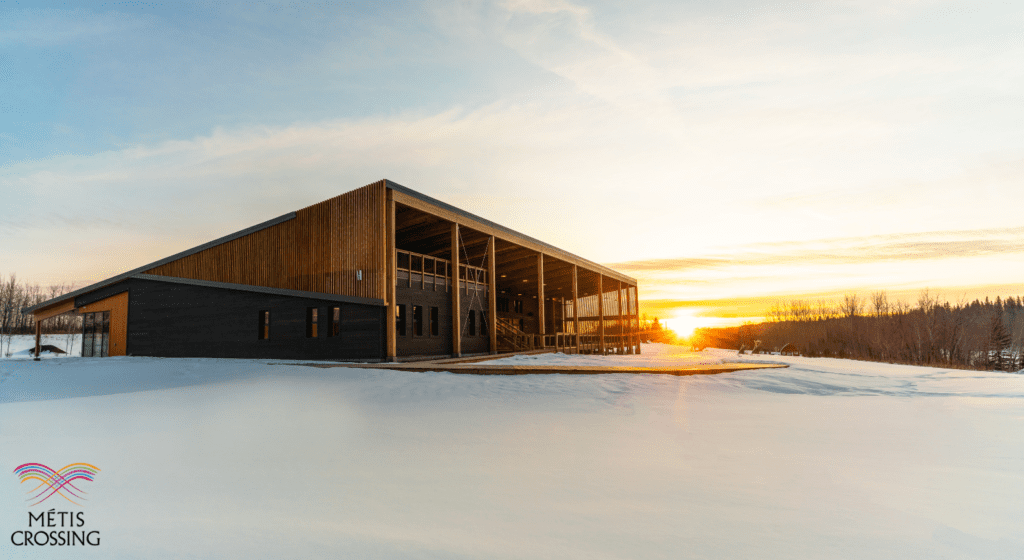 ---
How is Métis Crossing growing?
Métis Crossing is continually growing. The Cultural Gathering Centre at Métis Crossing was completed in 2019 and has since been the venue of choice in the region for everything from cultural gatherings to AGMs, corporate meetings, weddings, graduations, and traditional art workshops.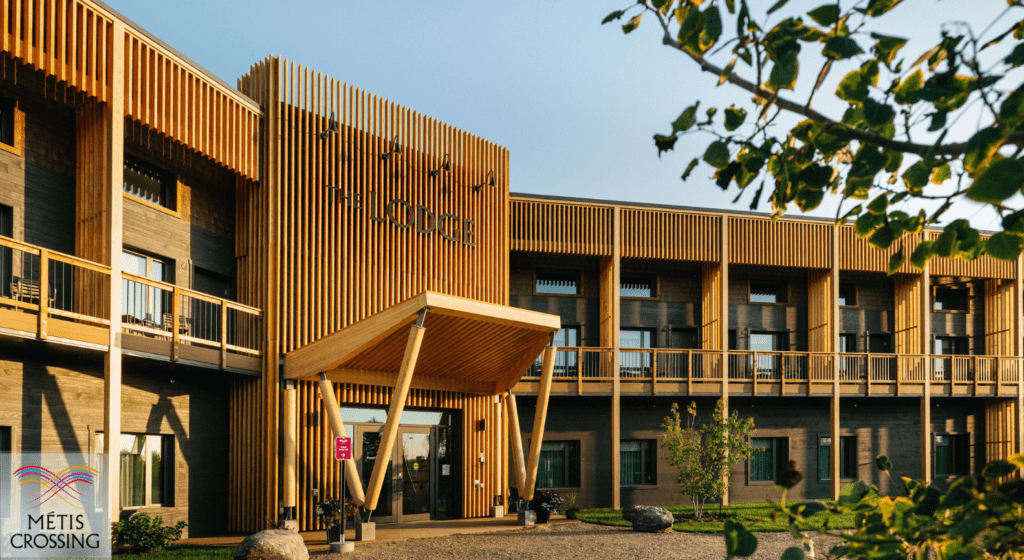 ---
In 2021, The Lodge at Métis Crossing was completed, and this new boutique lodge includes 40 rooms, a lounge, and a bistro, all overlooking the North Saskatchewan River.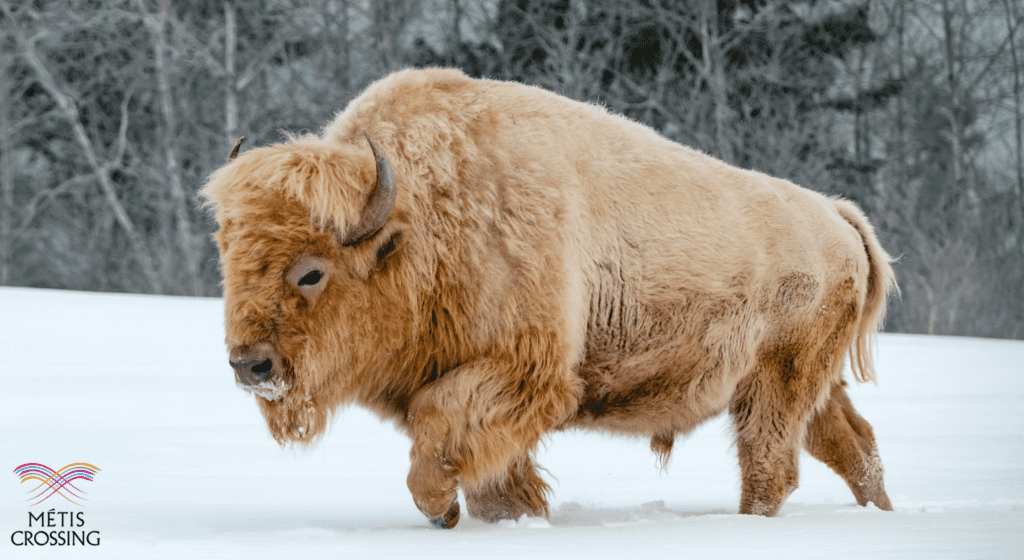 ---
Also, in 2021, Métis Crossing opened the Visions, Hopes, and Dreams at Métis Crossing Wildlife Park and welcomed home its heritage species. This incredible experience allows guests of the Crossing to learn more about the heritage species that once roamed free in this region and played a significant role in the culture of Métis people.
Finally, this spring, Métis Crossing will begin offering a new luxury accommodation option, the Sky Watching Domes at Métis Crossing. These unique luxury accommodation options will allow guests to connect with the night skies and the stars.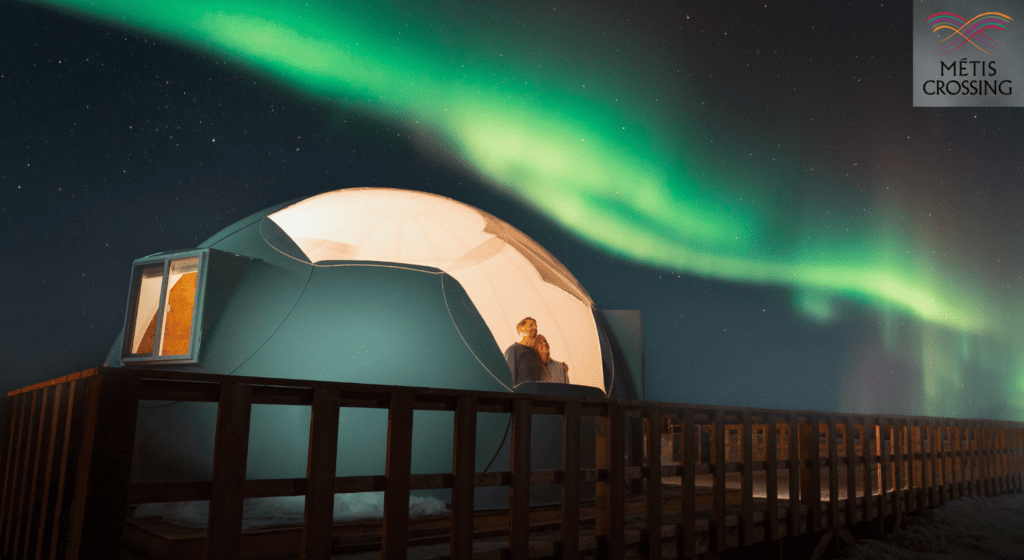 ---
The other major initiative underway is the 4.9-megawatt solar farm under construction. This project, in partnership with the Métis Nation of Alberta and the Town of Smoky Lake, will offset the carbon footprint of the entire Métis Nation of Alberta, making Métis Crossing a net zero destination. The details about this project can be found on the website.
What do you want people to take away from Métis Crossing?
Métis Crossing is a gathering place to share the Métis story, which is, in many ways, the Alberta story. By sharing the Métis story with Albertans, Métis Crossing is adding to the richness of diversity that is the present-day face of Alberta. The deeper understanding that all Albertans have about Métis people and culture, the greater sense of collective pride we can all have.
We love the rewarding experience of seeing how Métis Crossing becomes a place of home and belonging for those Métis people who just discovered their ancestry. When you come to Métis Crossing, we hope that no matter your background or previous knowledge, you will leave with a better understanding and connection with your heritage and the Métis people.
What is your advice for organizations looking to improve connectivity in rural Alberta?
Métis Crossing thinks everyone should open up and speak with their neighbours to build a line of trust and communication to support one another. Finding projects to be involved with and celebrating collective achievements is beneficial.
What kind of future do you imagine for rural Alberta?
Métis Crossing imagines Alberta as a diverse place to live, work, and play. In the future, this rural Alberta destination will be an international destination where visitors from around the world visit to experience our unique culture and landscapes.
Stay Connected
Make sure to follow Métis Crossing on Facebook and Instagram. Visit the website regularly to learn about new and updated seasonal celebrations and events.