Fraud Alert Part 2: Romance Scams in Canada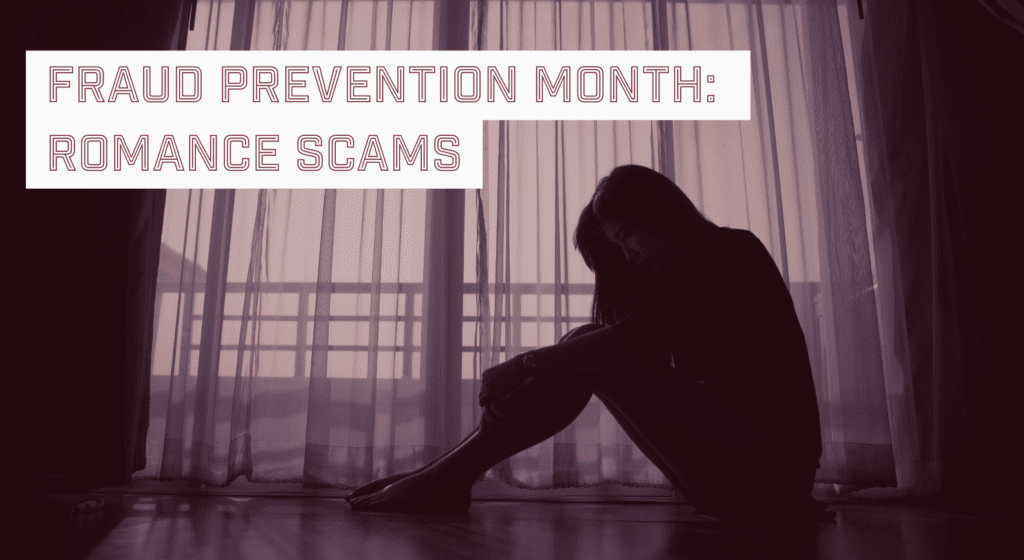 Cybercriminals are getting away with more fraud, now more than ever, through the internet. In part 2 of the Fraud Alert, in support of March's Fraud Prevention month, we discuss the increase in the severity of romance scams.
Romance scammers will use many contact methods to take advantage of a victim, including email, phone calls and messages from fake profiles on social media platforms or dating sites. The scammer uses emotional manipulation to play on the victim's need for companionship and love.
Romance Scams Increasing
In a romance scam, victims are convinced to enter a virtual, online relationship to gain their trust and affection. The Canadian Anti-fraud Centre (CAFC) states that romance scams were responsible for the second-highest fraud-related dollar loss in 2022.
Eventually, the scammer may ask for money for travel, a medical situation or family assistance, insisting it is an emergency. There is also a tactic when a scammer asks the victim to receive money for them, which could lead the victim to commit a crime.
Romance scams target people and businesses through phishing, spoofing, urgency, emotional manipulation and impersonation.
Red Flags in a Romance
When engaging in new romantic relationships, it is important to be suspicious of certain behaviors or patterns like:
when someone you haven't met in person professes their love to you
if the person wants to quickly move to a private or different mode of communication (email, text, Whatsapp, Google Hangouts etc.)
if they always have an excuse not to meet in person
if you receive poorly/oddly written messages, sometimes even addressing you by the wrong name
if the individual claims to live close to you but is working overseas
if they act distressed or angry to guilt you into sending money
if the individual discourages you from discussing them or their situation with your friends and family (attempting to isolate you from those who may be suspicious of the relationship)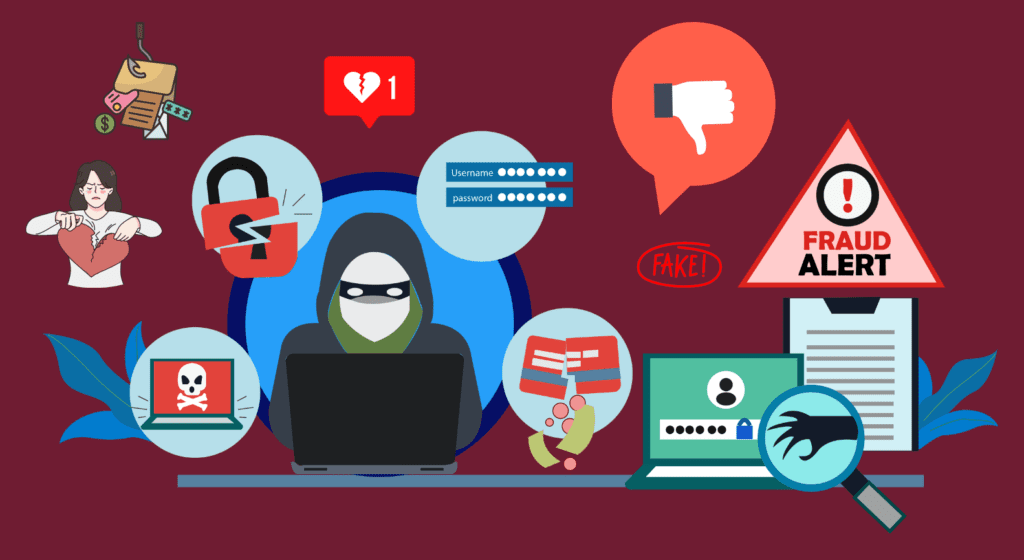 Romance Scams include Investment Fraud
The CAFC reports an increase in cryptocurrency investment scams linked to romance scams. In some of these fraudulent relationships, scammers will try to use any means necessary to convince the victim to invest in a legitimate business venture with them. They will ask victims for savings or cryptocurrency, promising fantastic returns, and then only steal money or personal and financial information.
How to Protect Yourself from Romance Scams
Do not trust any messages or emails from strangers. Be confident in saying, "no", when dealing with any high-pressure sales tactics coming from love interests online that you have not met in person. It is vital not to give out personal information to unsolicited calls, emails or messages.
Report Scams and Fraud
Reporting scams is essential to identify linkages, catch criminals, and prevent further victimization. Report scams to the Canadian Anti-Fraud Centre online or toll-free at 1-888-495-8501.
Contact your local police service to report the crime if you or someone you know is a victim of fraud. If a financial loss did not occur, it should still be reported to the Canadian Anti-Fraud Centre. If you have information about deceptive marketing practices, report it to the Competition Bureau.
External Resources
Canadian Anti-Fraud Centre – Romance Scams (CAFC)
Equifax: Credit and Identity Theft Education
Competition Bureau Canada Frauds and Scams Website
Canadian Anti-Fraud Centre Twitter and Facebook