Cutting the Cord: The Basics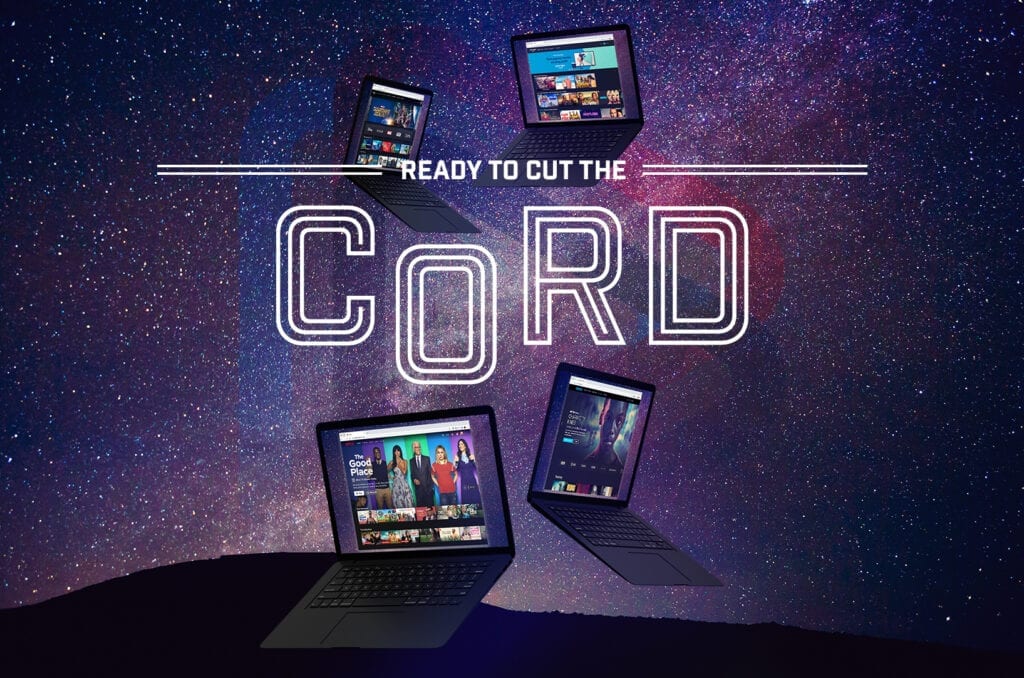 What is cutting the cord?
So you've heard about streaming, but you're not sure what it is and how to go about it. If you've ever watched Netflix or listened to music on Spotify, you have been streaming. Instead of using a TV cable, you are using your internet connection to receive content; this is why we call it "cutting the cord". 
How do I start streaming?
You need an internet connection to stream content like Netflix or YouTube. MCSnet offers a variety of internet packages and a reliable internet connection that will suit all of the streaming services available today. And if you have extra company coming over during the Christmas holidays, you can easily upgrade your package for the month to accommodate the extra online traffic.
Streaming devices
Once you have your internet connection with the package you want, you can start streaming right away on your smart phone, tablet, computer, or smart TV. Just connect to your Wi-Fi signal and log in to your desired streaming channel. If you do not have a smart TV, there are a number of streaming devices available at your local tech store. 
Some of the more popular devices are Google Chromecast, Apple TV, Roku, and Amazon Fire TV. If you already have an Xbox or Playstation, you can use these gaming stations for streaming shows as well. The Chromecast mirrors what's playing on your tablet, phone, or computer. The other devices include apps like Netflix that are either already on the device or must be downloaded. Some of the programming on these devices are free, but for most others you must pay a monthly subscription. It is also wise to research which apps are available on each device as some apps may not be available on some devices.
Streaming channels
Most people have heard of Netflix. It was the original subscription-based streaming service, but many other companies have jumped on the streaming trend. In Canada, we have CraveTV, Amazon Prime Video, Sportsnet Now, and STACKTV to name some of the most widely-used services. A lot of Canadian networks, like CTV and Global, have their own streaming apps available as well. Newcomers include Apple TV+ and Disney+, each with their own programming and their own subscription fees.
With more options comes added prices, but instead being stuck with 100 channels on a pricey cable/satellite subscription and only regularly watching four channels, you can pick and choose which services you would like to subscribe to at a fraction of the cost of cable or satellite. This is why more people are "cutting the cord" and choosing to stream instead.